You are an expert in the field of power electronics and would like to inspire an audience of more than 800 conference attendees with your latest developments and research findings? The Call for Papers is open until 15 October 2020.
Presentation possibilities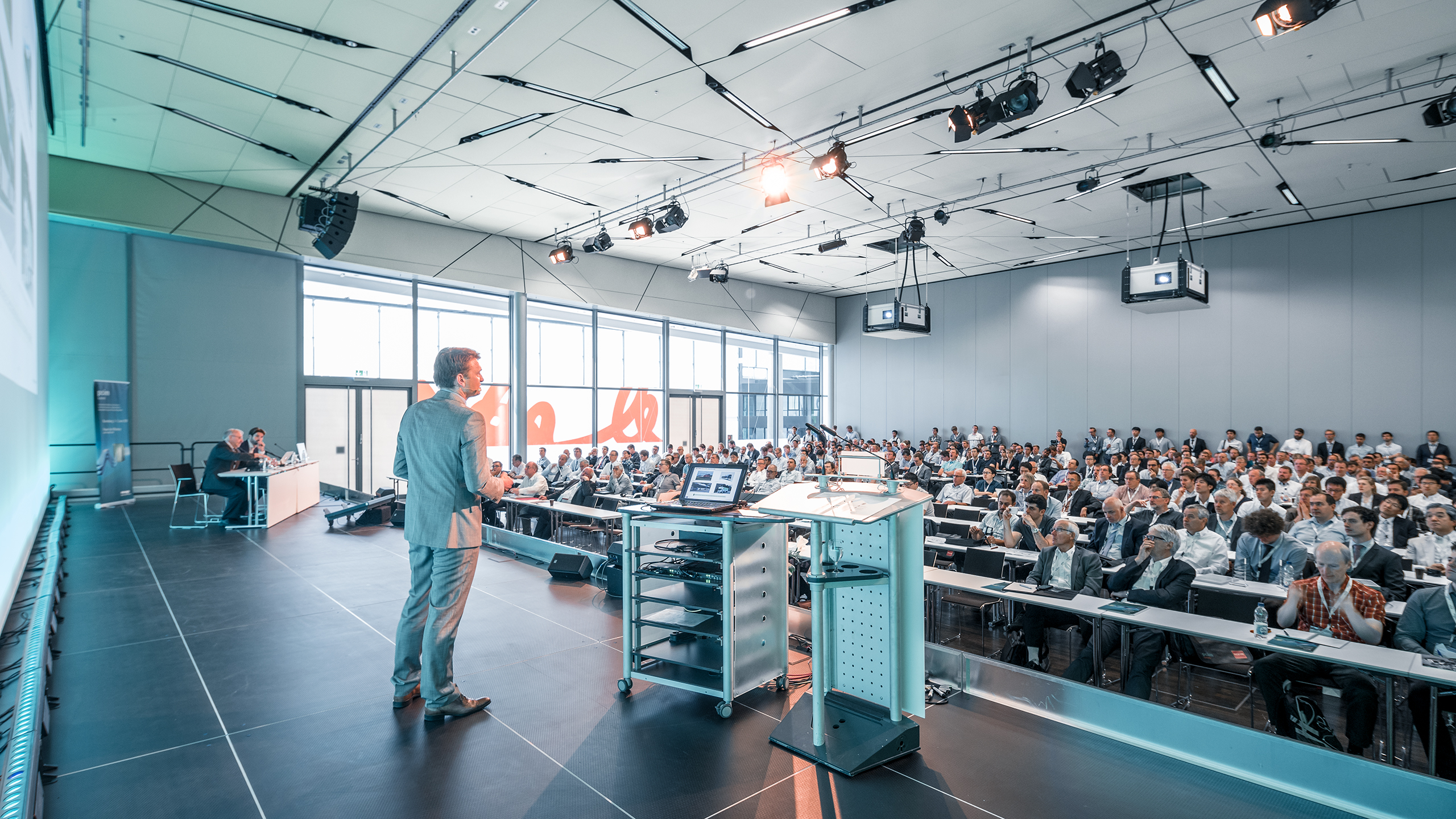 Professionals from industry and academia have the opportunity to present their latest research results in an oral or a poster presentation. The final paper will be published in IEEExplore, IET Inspec Direct, Compendex, Scopus and in the PCIM Europe proceedings. Submit your abstract until 15 October 2020.
Download Call for Papers Flyer
Submission requirements and abstract pattern
The following contents need to be submitted with the abstract:
Contact details of the author and all co-authors
Short description of the abstract (max. 800 characters)
Short biography and a portrait picture of the main author of at least 300 dpi
Presentation possibilities
During the submission, you may choose your preferred form of presentation, oral or poster presentation. However, the final decision will be made by the selection committee.
Language
The working language for all presentations and discussions is English.
Conditions of acceptance
Authors are expected to secure registration fee (cut-price) of EUR 390,00 + 16% VAT, travel and accommodation funding through their sponsoring organizations before submitting abstracts. Only original and previously unpublished material must be submitted.
Further process
In case of acceptance, authors need to send the final paper by 1 March 2021. Detailed information and guidelines for preparing the final paper will be sent out in January 2021. In case of late submission, the presentation may be excluded from the conference program.
Consent to stream/record your presentation
Mesago Messe Frankfurt reserves the right to stream or record the presentations on site or ask for a pre-recorded presentation video from the speakers. The recordings will only be published within the framework of Mesago Messe Frankfurt.
Abstract pattern
| | |
| --- | --- |
| Submission of abstracts by: | 15 October 2020 |
| Notification of acceptance: | January 2021 |
| Submission of the final paper: | 1 March 2021 |
Why be a speaker?
Connect and engage with fellow professionals
Publish your paper in the PCIM Europe proceedings, IET Inspec-Direct, Compendex, Scopus and IEEExplore
Receive access to the accompanying exhibition
Gain a unique industry overview