Whether in the residential, industrial or utility sector – the demand for stable energy storage systems is constantly growing. As the heart of a stationary energy storage system, power electronics plays an important role here. With the Batteries & More – Energy Storage Pavilion, the PCIM Europe is dedicating an exhibition area to this trend topic focusing especially on battery issues.
Batteries & More – Energy Storage Pavilion
You find yourself in the product group "Power Quality and Energy Storage" and would like to present yourself at low costs and with little effort? The Batteries & More – Energy Storage Pavilion offers you the opportunity to join forces with other exhibitors and to position yourself in one of the trend topics of the power electronics industry. Due to the thematic focus, the joint stand is the ideal platform to present yourself to specialized visitors in a targeted manner. In particular, the focus will be on the application area "batteries", so that topics such as battery storage systems, battery testers and battery safety will find an optimal framework for exchange.
Secure one of the limited stand packages at the Batteries & More – Energy Storage Pavilion and benefit not only from the comprehensive service package but also from the proximity of the exhibition to the conference and the resulting unique connection between industry and science at the PCIM Europe.
Service description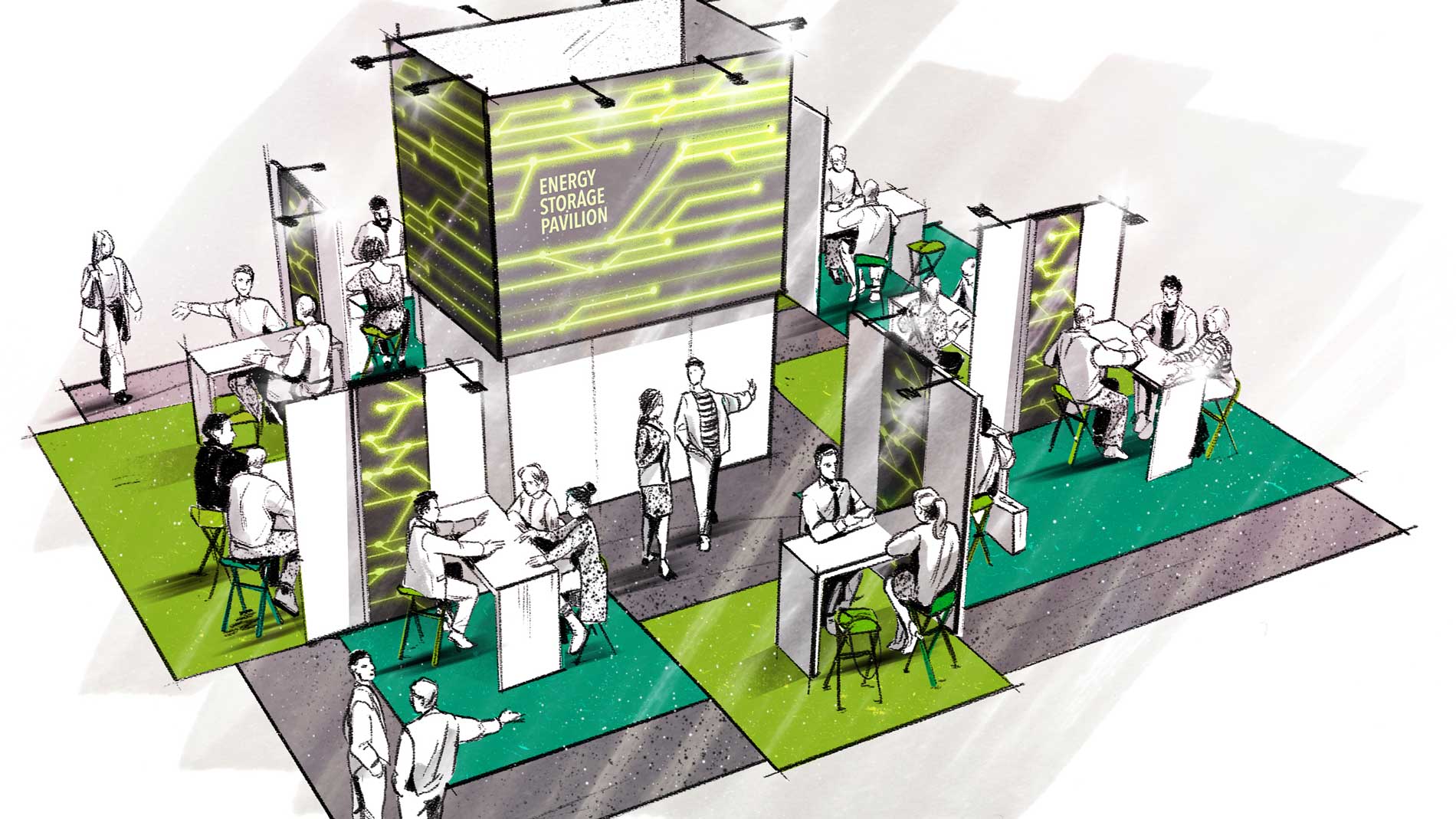 9 sqm stand space in the Batteries & More – Energy Storage Pavilion
2 exhibitor passes including 2 tickets for the Welcome Party (implementation under reservation)

A 20-minute presentation on the trend topic of energy storage at the Industry Forum, the exclusive platform for presentations on research and development topics
Extensive print and digital advertising campaign in the run-up to the exhibition and on site
Stand construction including the following services:

Table with bar stools
Illuminated wall element with digital print as well as individually printable wall elements
Carpet
Lighting
Use of the storage space integrated into the common area
Multiple socket, including power consumption during the event
Basic and daily cleaning
5,500 Euro plus VAT*
*Plus mandatory on-site contribution (350 Euro) and digital contribution (590 Euro) and the statutory VAT. For the Association of the German Trade Fair Industry (AUMA), an additional amount of 0.60 Euro per square meter plus VAT is charged and paid.
For more information and booking, please contact: