The diverse array of first-rate presentations featured in no fewer than three forums, is one of the highlights of the PCIM Europe. Whether it's the latest trends, information on products, or key insights into e-mobility, there's something that will interest every participant.
Industry Forum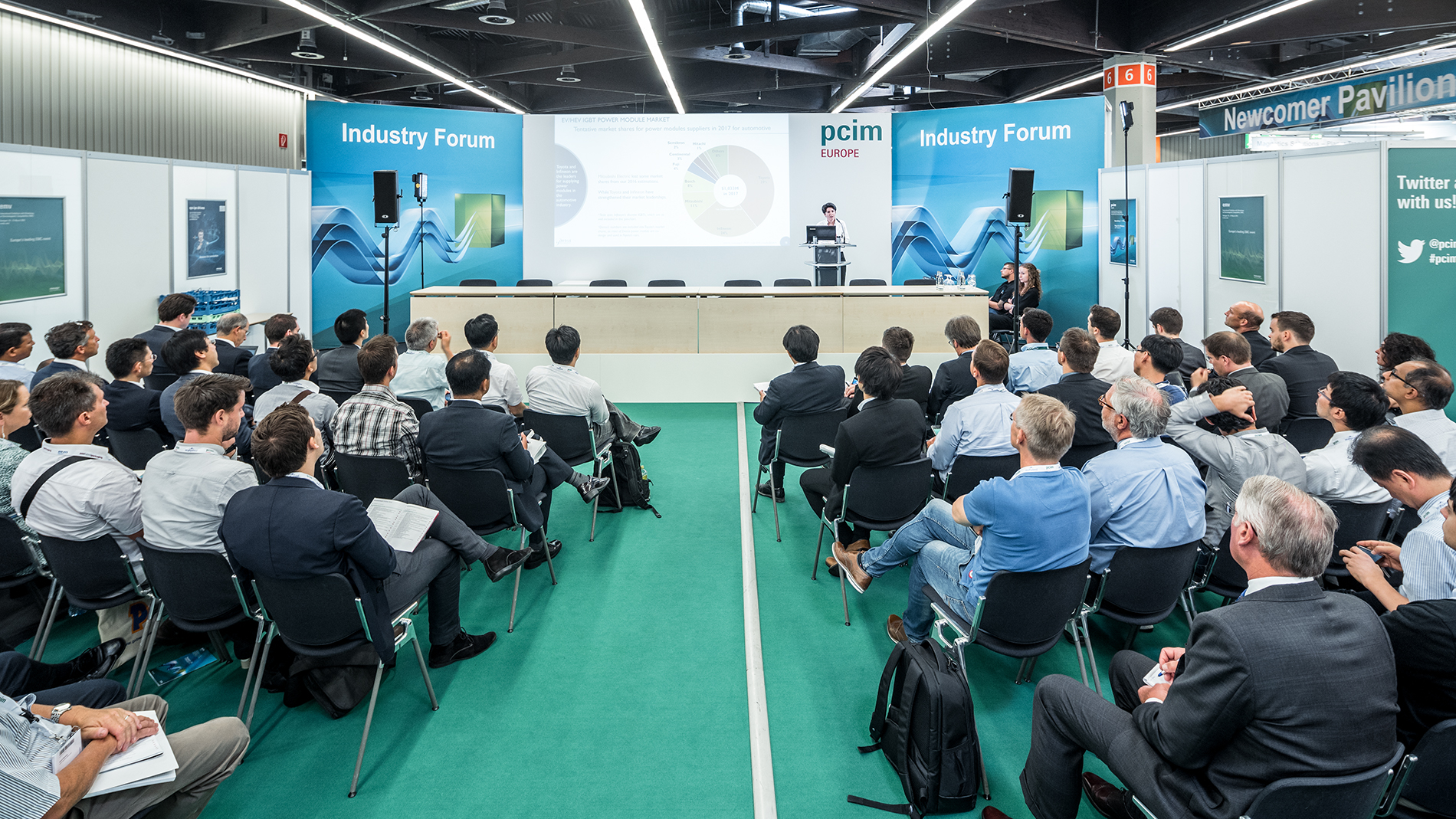 The Industry Forum is an exclusive platform for presentations and panel discussions held by experts on current research and development topics in the field of power electronics. Please apply for a presentation slot with an abstract if you would like to contribute as an exhibiting company.
Exhibitor Forum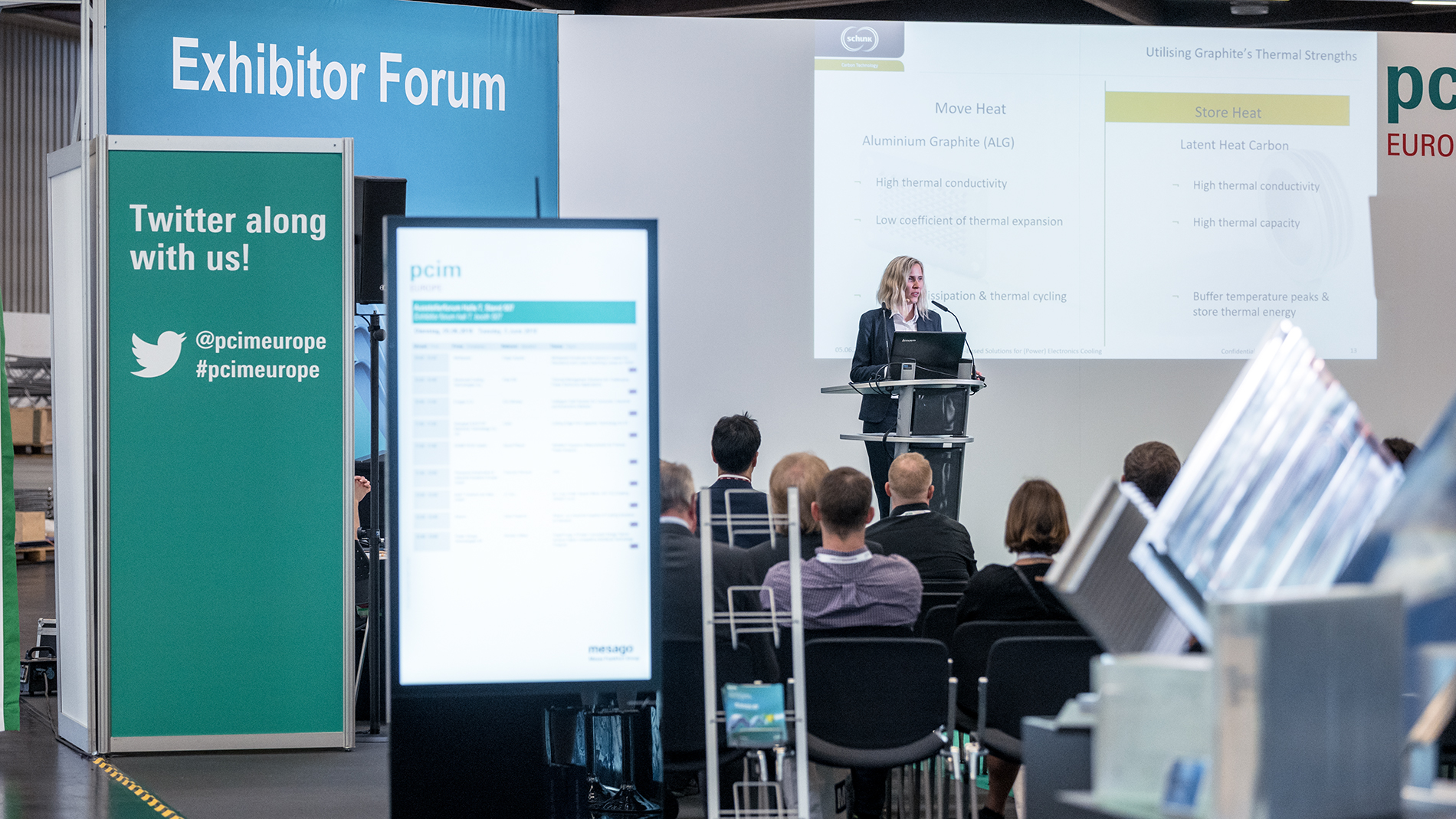 The Exhibitor Forum is the place where PCIM Europe exhibitors have the opportunity to introduce their most recent product innovations to an audience of highly specializes trade visitors in 20-minute presentations. It offers insights into the most recent product innovations for various applications of power electronics in 20-minute presentations.
E-mobility Forum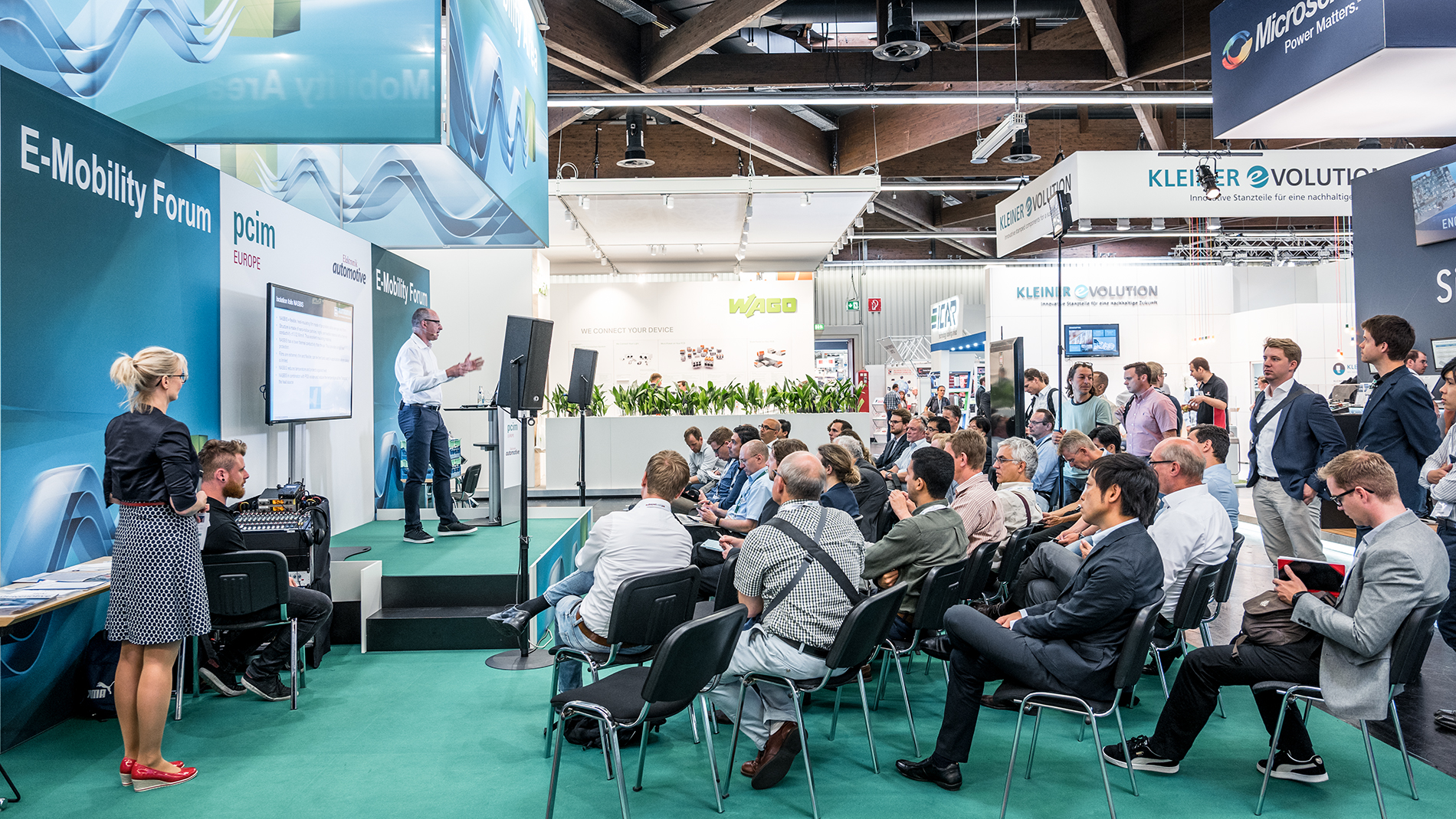 The E-mobility Forum features half-hour presentations that cover the entire value chain pertaining to electric vehicles and transport. The topics explored include new developments and challenges in power electronics in connection with various applications (such as electric, hybrid, and fuel-cell vehicles; charging infrastructure; and payment systems).
Book your presentation slot as part of three exclusive e-mobility presence packages now