Die PCIM Europe präsentiert anwenderorientierte Webinare. Hier finden Sie alle wichtigen Informationen zur unterjährigen Webinarreihe der PCIM Europe. Es erwartet Sie ein umfangreiches Angebot und exklusive Austauschmöglichkeiten aus allen Gebieten der Leistungselektronik mit Experten der Branche.
Hybrid Grids: DC Technology to Unlock Capacity of AC Systems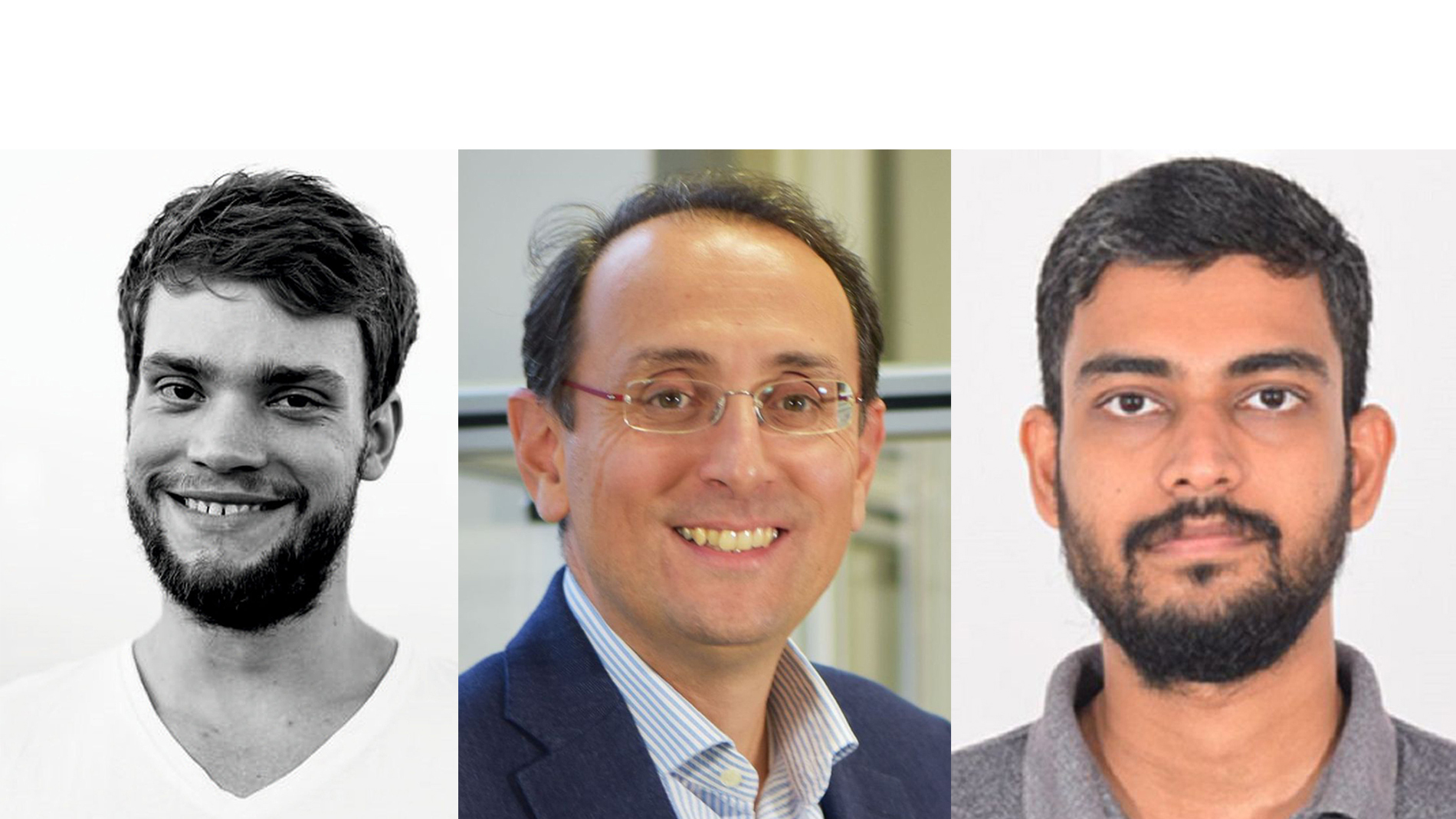 Marius Langwasser, Marco Liserre und Hrishikesan Madhavan von der University of Kiel
Datum: 15.09.2022, 09:00 – 12:00 Uhr
Ort: Zoom
Inhalte:
The use of DC in transmission and distribution leads to an increase in efficiency and controllability, and it reduces the size and cost of the infrastructure. AC is anyway widespread, and it offers reduced challenges for protection and voltage adaptation. It is foreseen a future in which both AC and DC infrastructures will coexist into a hybrid system using the best of the two worlds. The present AC system can be optimally operated with the flexibility of hybrid system using the applications of HVDC terminals and Smart Transformer.
This webinar will start from analysing real test cases of hybrid systems, like EV-charging stations, PV-parks, wind farms, harbor and airport infrastructures, as well as the new hydrogen infrastructures. It will show how HVDC and Smart Transformer can contribute in unlocking the hidden potential of AC grids, making use of voltage control, grid forming operation, active and reactive power flow control. It will also illustrate the hybrid grid contribution to the protection against faults using its power electronic terminals. The tutorial will also briefly review the power electronics converters like DC/DC, MMC and four-leg inverters to optimally embed the flexibility of DC into AC.
System operators, manufactures, R&D from industries with the background in power electronics.
Marius Langwasser, Research Assistant, University of Kiel
Marius Langwasser received his Ph.D. and M.Sc. degrees from Kiel University, Germany, in 2016 and 2021, respectively. Currently, he is senior post-doctoral scientific staff member and leader of the group "Hybrid Grids" at the Chair of Power Electronics at Kiel University, Germany. He is responsible for the Kopernikus-project ENSURE and Marie Skłodowska-Curie Research Action Wingrid. His research interests include control and protection of hybrid grids and ancillary service provision with HVDC and Smart Transformers.
Marco Liserre, Professor and Head of the Chair of Power Electronics, University of Kiel
Marco Liserre has been a full professor holding the chair of power electronics at Kiel University, Germany since 2013. He has been awarded with an ERC Consolidator Grant for the project "The Highly Efficient And Reliable smart Transformer (HEART), a new Heart for the Electric Distribution System".
He has received the IES 2011 Anthony J. Hornfeck Service Award, the 2014 Dr. Bimal Bose Energy Systems Award, 2017 IEEE PELS Sustainable Energy Systems Technical Achievement Award and the 2018 IEEE-IES Mittelmann Achievement Award. He is listed in the ISI Thomson report "The world's most influential scientific minds" from 2014 and in the Clarivate Analytics report "Highly Cited Researchers" from 2020.
Hrishikesan Madhavan, Post-doctoral Researcher, University of Kiel
Hrishikesan Vadakkedath Madhavan currently works as a post-doctoral scientific staff member at the Chair of Power Electronics at Kiel University, Germany. He received PhD degree from Department of Electronics and Electrical Engineering, Indian Institute of Technology Guwahati, Guwahati, India, in 2021. He received B.Tech. degree in Electrical and Electronics Engineering from Government Engineering College, Thrissur, India, in 2011 and M.Tech. degree in Power Systems from National Institute of Technology, Trichy, India, in 2014. His research interests are hybrid grids and power quality.