Die PCIM Europe präsentiert die anwenderorientierten, digitalen Webinare. Hier finden Sie alle wichtigen Informationen zur unterjährigen Webinarreihe der PCIM Europe. Es erwartet Sie ein umfangreiches Angebot und exklusive Austauschmöglichkeiten aus allen Gebieten der Leistungselektronik mit Experten der Branche.
Device Design and Reliability of Fast-Switching Power Devices
Thomas Basler von der Chemnitz University of Technology
Datum: 30.05.2022, 13:00 – 16:00 Uhr
Ort: Zoom
Inhalte:
1. New developments in fast power devices
SiC/Si MOSFETs

IGBTs

GaN devices

Freewheeling diodes
2. Device design, properties and suitable applications
3. Reliability topics of (new) devices
Gate-oxide reliability
Dynamic RDS,ON of GaN devices
Cosmic-ray ruggedness
Power-cycling capability
Engineers designing converters equipped with fast power semiconductors like Si/SiC MOSFETs, GaN switches, IGBTs and diodes and want to know more about the device internals and special properties.
Thomas Basler, Professor for Power Electronics, Chemnitz University of Technology
Thomas Basler received his Diploma in Electrical Engineering from Chemnitz University of Technology in 2009. His Diploma thesis was on the robustness of power diodes. Between 2009 and 2013 he was a member of the scientific staff at the Chair of Power Electronics and Electromagnetic Compatibility at Chemnitz University of Technology. At the beginning of 2014 he received his PhD. His thesis is about short-circuit and surge-current ruggedness of IGBTs and was supervised by Prof. Dr. Josef Lutz. 2014 he joined Infineon Technologies AG, Neubiberg, Germany, where he worked on the development of SiC MOSFETs, diodes and Si IGBTs. In April 2020, he has taken over the Chair of Power Electronics from Prof. Lutz at TU Chemnitz as a Professor. Further, he is member of the SiC technical committee at the IRPS conference, advisory member in JEDEC task groups for SiC topics and co-founder of the Chemnitz Power Labs GmbH. He has contributed to 40 patent applications and is author/co-author of more than 50 publications.
Insight in Modern Capacitor Technologies for Power Electronic Applications
Thomas Ebel von der University of Southern Denmark
Datum: 31.05.2022, 09:00 – 12:00 Uhr
Ort: Zoom
Inhalte:
Capacitors are one of the fundamental components in electronics. Nowadays the increasing power density and new semiconductor power devices like SiC or GaN are requiring new capacitors and designs.
This PCIM Europe 2022 capacitor webinar will introduction into different capacitor technologies like Aluminium Electrolytic Capacitors (Wet, Polymer, Hybrid); Metallized Film Capacitors (inc. Power Capacitors), Ceramic Capacitors and Supercapacitors with a focus:
Physics
Properties of different Capacitor Technologies
Materials for capacitors
Applications of capacitors with dedicated design in examples
Discussion of reliability and lifetime models
R&D Engineers
Field application engineers
Thomas Ebel, Head of Center and Section, University of Southern Denmark
Academic Degrees
1995  PhD Solid State Chemistry
1992 Master in Chemistry
Positions
2018 – Associate Professor, Head of Centre and Section, Centre for Industrial Electronics, Electrical Engineering, Sønderborg SDU, Denmark
2008 – 2018 Managing Director and Shareholder, FTCAP GmbH, Germany (now Mersen), Manufacturer of Aluminium Electrolytic and Metallized Film Capacitors (180 People, 20 Mio Eu Revenue)
2001 – 2008 Chief Technical Officer (Board member), Becromal SpA, Milano, Italy (now TDK foil; 180 people 200 Mio Eu sales revenue); Foils for Aluminium Electrolytic Capacitors
1995-2001 R&D Engineer and R&D Director, Siemens Matsushita Components
ORCID ID:  https://orcid.org/0000-0001-8473-4471
Model Predictive Control of Power Converters: Control Methods and Industrial Applications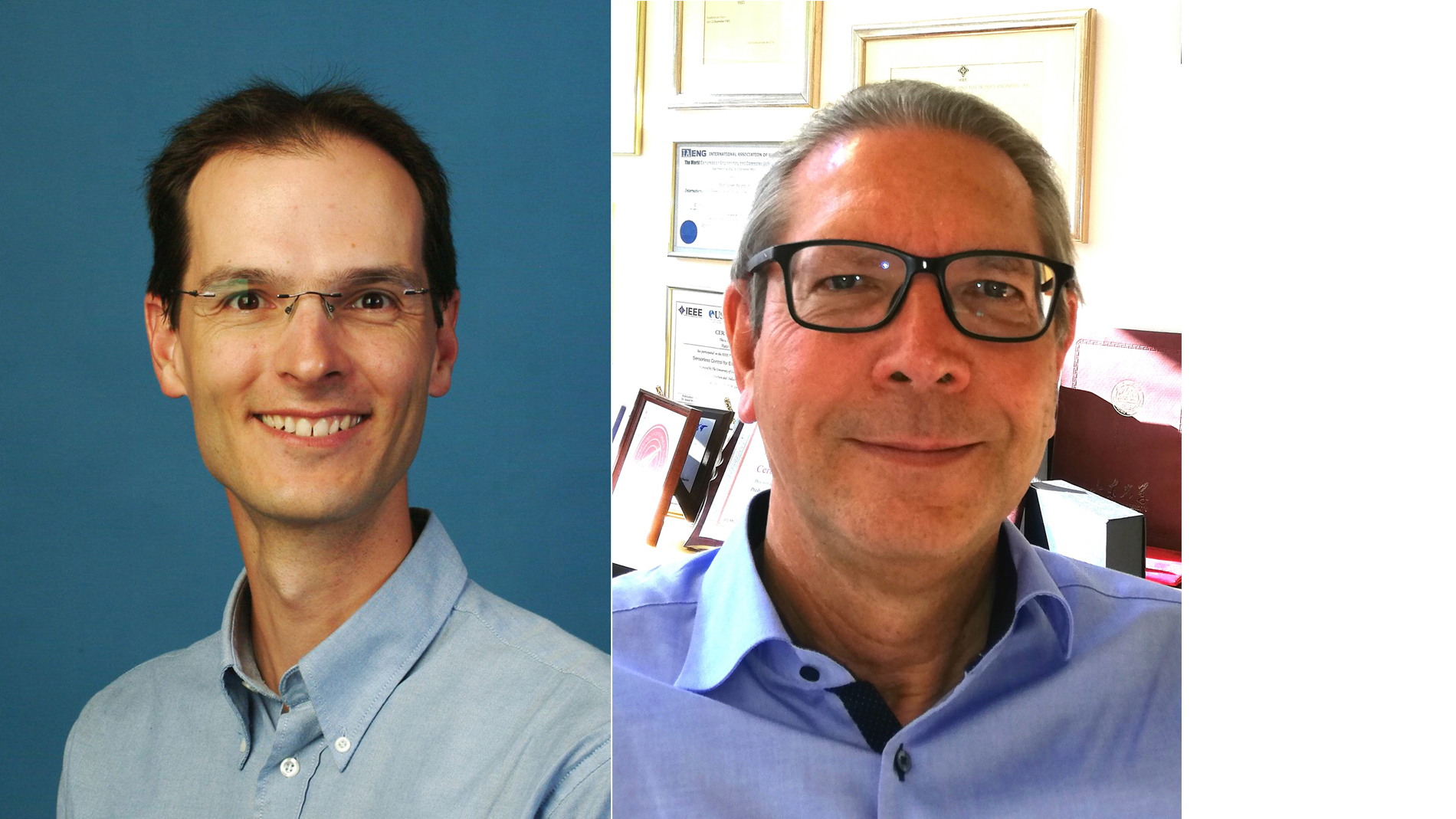 Tobias Geyer, ABB Switzerland und Ralph M. Kennel von der Technical University of Munich
Datum: 04.07.2022, 14:00 – 17:00 Uhr
Ort: Zoom
Inhalte:
This webinar focuses on model predictive control schemes for industrial power electronics. Control methods are proposed that maximize the performance of power electronics converters by ensuring fast and robust control at low harmonic distortions. The industrial needs and customer benefits of the new control methods will be explained in detail. Model predictive control is particularly promising for high-power drives, traction converters for railways and electric vehicles, and grid-connected converters used in renewable energy systems and HVDC.
The main subject areas covered in this webinar are:
1. Introduction to predictive control
2. Finite control set model predictive control
Predictive control of z-source converters
Predictive sensorless control of drives
Noise reduction in drives
3. Finite control set model predictive control with long prediction horizons
Sphere decoding and three-level converter with an LC filter
Model predictive pulse pattern control: Fast closed-loop control of optimized pulse patterns and industrial applications
4. Discussion
Engineers, researchers and students interested in high-performance control methods in the time-domain, particularly model predictive control.
Tobias Geyer, Senior Principal Scientist, ABB Switzerland
Tobias Geyer received the Dipl.-Ing. degree in electrical engineering, the Ph.D. in control engineering and the Habilitation degree in power electronics from ETH Zurich in the years 2000, 2005 and 2017, respectively. Having worked for GE Global Research in Munich, the University of Auckland in New Zealand and ABB Corporate Research in Switzerland, he joined in 2020 ABB's medium-voltage drives business as R&D platform manager of the ACS6080.
Dr. Geyer holds 35 patents, teaches at ETH Zurich, and was appointed as an extraordinary Professor at Stellenbosch University in South Africa from 2017 to 2023. He is a Distinguished Lecturer of the Power Electronics Society from 2020 until 2023 and a Fellow of the IEEE.

Ralph Kennel, Professor for Electrical Drive Systems and Power Electronics, Technical University of Munich
Ralph M. Kennel received his Dr.-Ing. (Ph.D.) degree from the University of Kaiserslautern in 1984. From 1983 to 1999 he worked for Robert BOSCH GmbH (Germany). From 1999 to 2008 he was Professor for Electrical Machines and Drives at Wuppertal University (Germany). Since 2008 he has been Professor for Electrical Drive Systems and Power Electronics at Technische Universitaet Muenchen (Germany). Professor Kennel was awarded a doctor honoris causa (Dr. h.c.) from Universitatea Stefan cel Mare in Suceava (Romania), received the Harry Owen Distinguished Service Award from PELS, and the Distinguished Service and Outstanding Achievement Awards from EPE.

Hybrid Grids: DC Technology to Unlock Capacity of AC Systems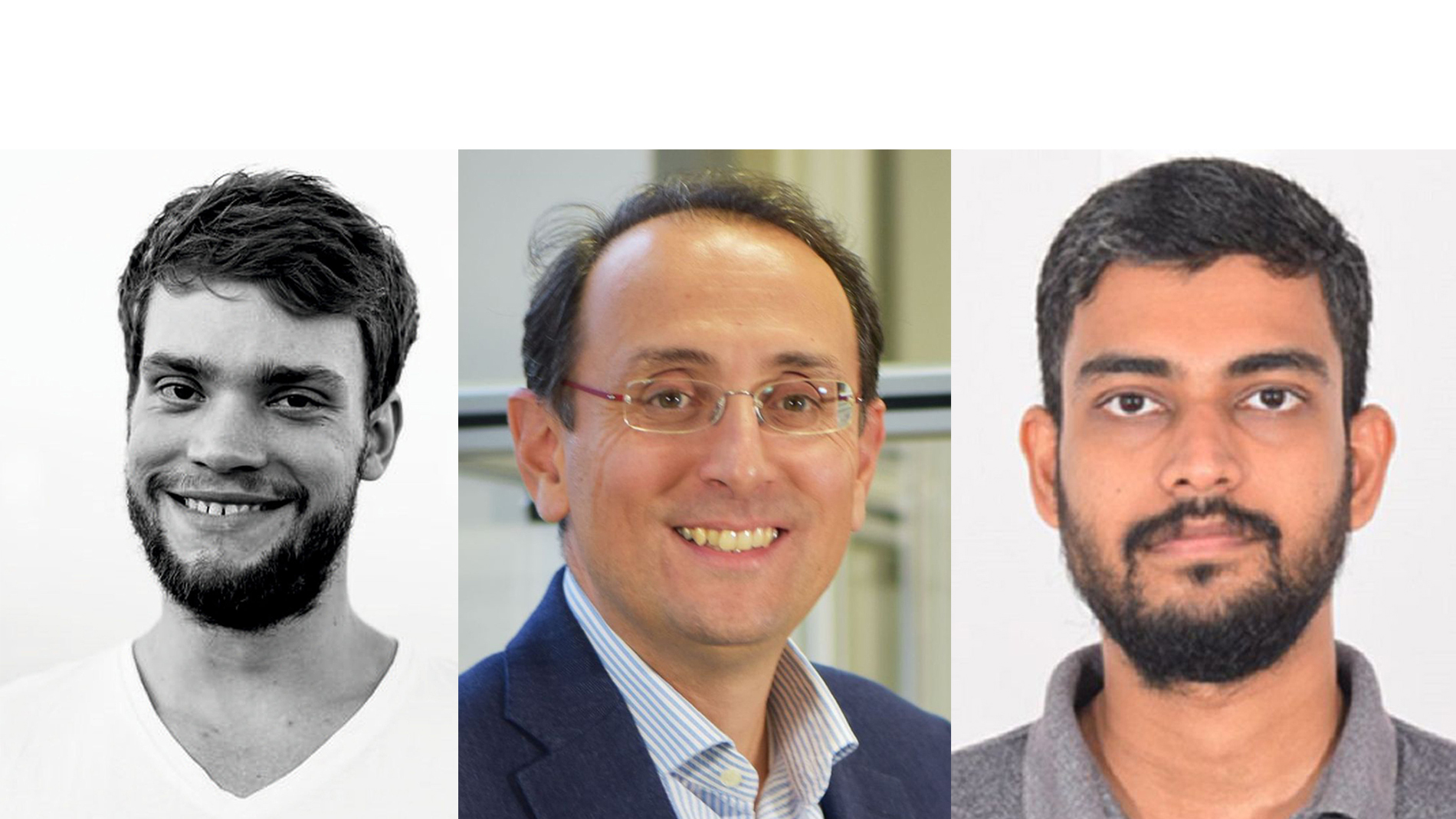 Marius Langwasser, Marco Liserre und Hrishikesan Madhavan von der University of Kiel
Datum: 15.09.2022, 09:00 – 12:00 Uhr
Ort: Zoom
Inhalte:
The use of DC in transmission and distribution leads to an increase in efficiency and controllability, and it reduces the size and cost of the infrastructure. AC is anyway widespread, and it offers reduced challenges for protection and voltage adaptation. It is foreseen a future in which both AC and DC infrastructures will coexist into a hybrid system using the best of the two worlds. The present AC system can be optimally operated with the flexibility of hybrid system using the applications of HVDC terminals and Smart Transformer.
This webinar will start from analysing real test cases of hybrid systems, like EV-charging stations, PV-parks, wind farms, harbor and airport infrastructures, as well as the new hydrogen infrastructures. It will show how HVDC and Smart Transformer can contribute in unlocking the hidden potential of AC grids, making use of voltage control, grid forming operation, active and reactive power flow control. It will also illustrate the hybrid grid contribution to the protection against faults using its power electronic terminals. The tutorial will also briefly review the power electronics converters like DC/DC, MMC and four-leg inverters to optimally embed the flexibility of DC into AC.
System operators, manufactures, R&D from industries with the background in power electronics.
Marius Langwasser, Research Assistant, University of Kiel
Marius Langwasser received his Ph.D. and M.Sc. degrees from Kiel University, Germany, in 2016 and 2021, respectively. Currently, he is senior post-doctoral scientific staff member and leader of the group "Hybrid Grids" at the Chair of Power Electronics at Kiel University, Germany. He is responsible for the Kopernikus-project ENSURE and Marie Skłodowska-Curie Research Action Wingrid. His research interests include control and protection of hybrid grids and ancillary service provision with HVDC and Smart Transformers.
Marco Liserre, Professor and Head of the Chair of Power Electronics, University of Kiel
Marco Liserre has been a full professor holding the chair of power electronics at Kiel University, Germany since 2013. He has been awarded with an ERC Consolidator Grant for the project "The Highly Efficient And Reliable smart Transformer (HEART), a new Heart for the Electric Distribution System".
He has received the IES 2011 Anthony J. Hornfeck Service Award, the 2014 Dr. Bimal Bose Energy Systems Award, 2017 IEEE PELS Sustainable Energy Systems Technical Achievement Award and the 2018 IEEE-IES Mittelmann Achievement Award. He is listed in the ISI Thomson report "The world's most influential scientific minds" from 2014 and in the Clarivate Analytics report "Highly Cited Researchers" from 2020.
Hrishikesan Madhavan, Post-doctoral Researcher, University of Kiel
Hrishikesan Vadakkedath Madhavan currently works as a post-doctoral scientific staff member at the Chair of Power Electronics at Kiel University, Germany. He received PhD degree from Department of Electronics and Electrical Engineering, Indian Institute of Technology Guwahati, Guwahati, India, in 2021. He received B.Tech. degree in Electrical and Electronics Engineering from Government Engineering College, Thrissur, India, in 2011 and M.Tech. degree in Power Systems from National Institute of Technology, Trichy, India, in 2014. His research interests are hybrid grids and power quality.