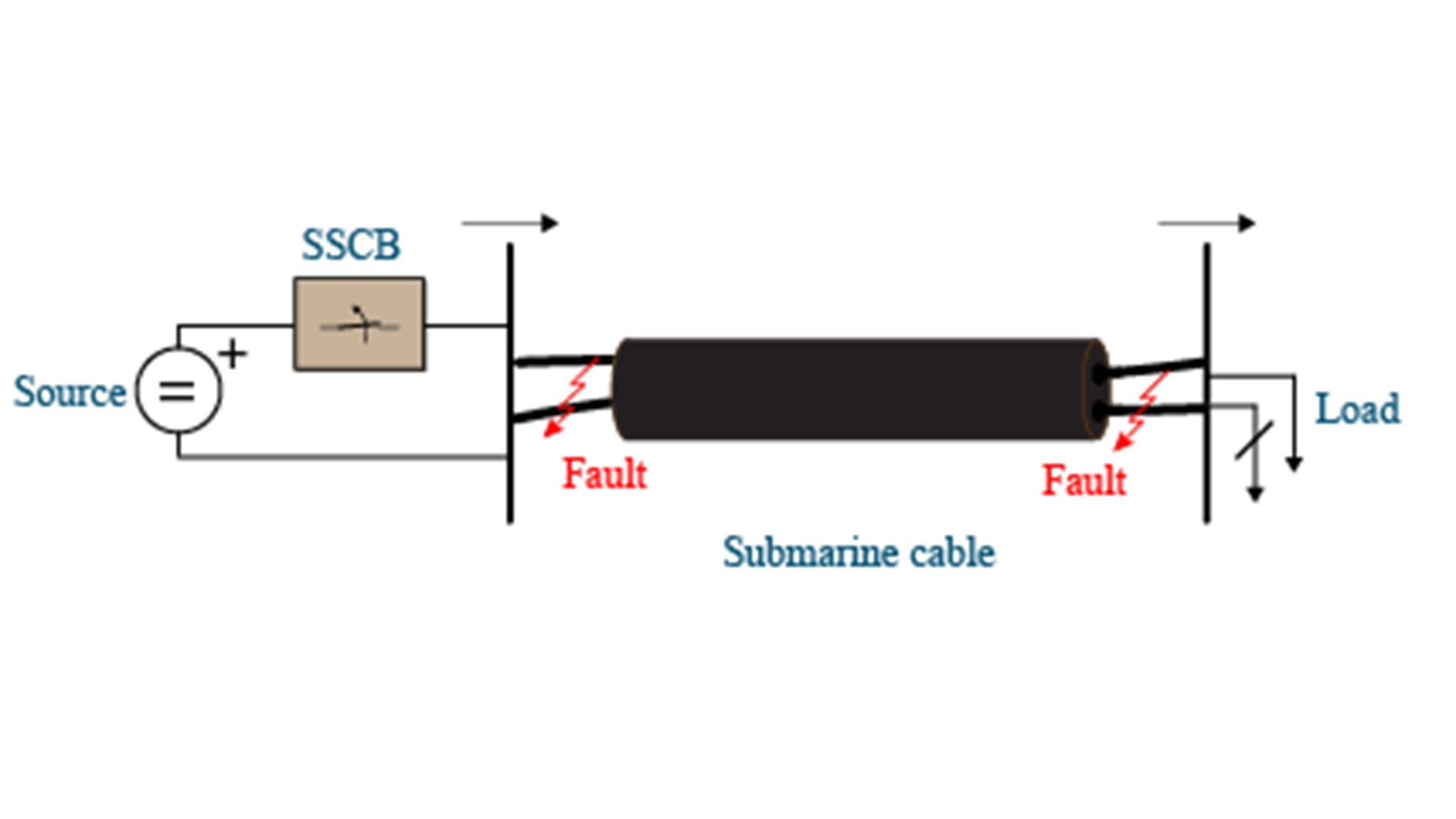 Interrupting and isolating a short-circuit fault in DC systems is challenging due to the high current rate of rise of the fault currents. The circuit breakers for DC systems must cover two key situations: (i) No natural zero crossings of the current and (ii) high fault current rates of rise. The first implies the formation of an arc during the opening process if conventional mechanical breakers are used. The second implies that the current can reach very high values in a few milliseconds. A DC circuit breaker's design that aims at fast action, simplicity, and reliability must therefore overcome these challenges. The design of a DC circuit breaker has electrical system safety and reliability as its main requirements.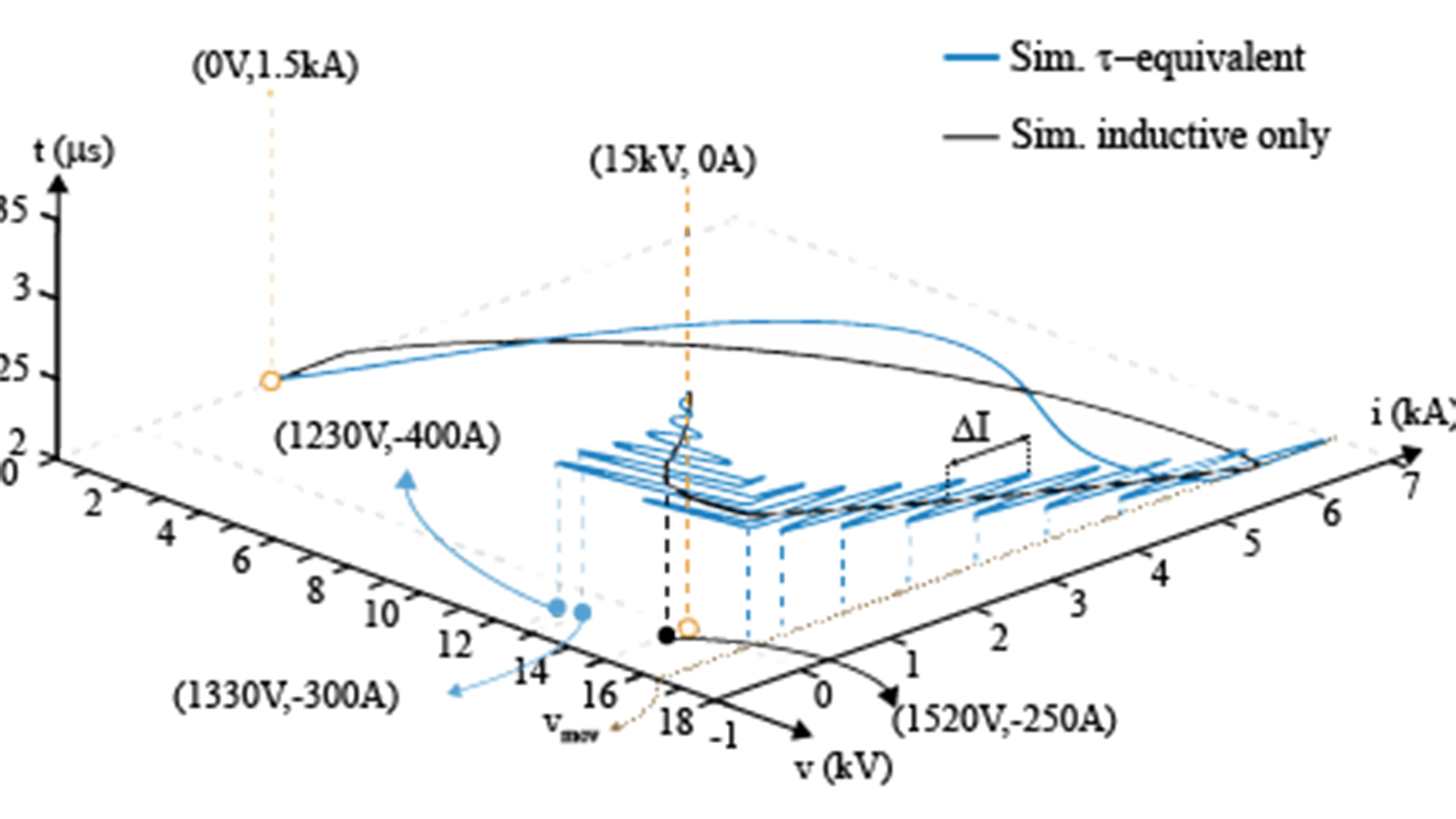 The solid-state DC breaker (SSCB) is a circuit breaker with high-speed features that fulfill the requirements for minimizing system damage.  As such, SSCBs do not need to handle an arc during current interruption.
The integration of DC systems in various applications such as micro grids, collector grids for offshore wind and solar power, marine vessels and industrial applications has been recently considered. The use of protection devices such as a DC SCB brings about benefits for the majority of applications as faults can be protected and advanced network topology can be used with the system. An appropriate system model must therefore be introduced to the SSCB component design to handle the overall circuit breaker stress.
A T-equivalent transmission line model includes several transient features to SSCB component current and voltage response. Such effects are common in applications with high capacitance influence paths between the source and load (e.g. wind energy conversion systems and underwater electrification).
Factoring system dynamics into the design stage allows the designer to identify oscillation features during the interruption process and the worst case scenario for each process stage. The T-equivalent transmission line model's inclusion indicates the maximum current rate of change, current oscillation at the varistors, and the voltage recovery in the last stage of a current interruption process.
This methodology is essential to ensure a solid mathematical computation and make a component temperature and service life prediction. These features must be carefully inspected in order to cover a realistic system dynamically.
"Designing a DC circuit breaker has the electrical system safety and reliability as its main requirements."
Authors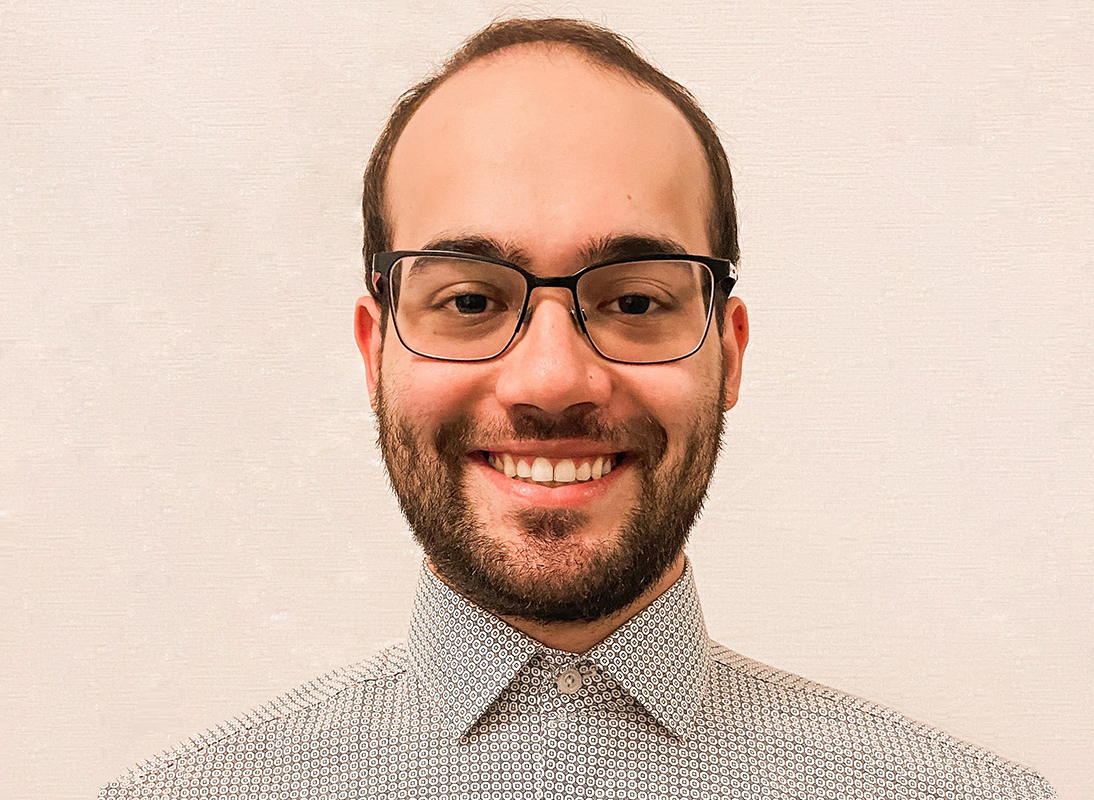 Renan Pillon Barcelos, M.Sc.
Federal University of Santa Catarina, Brazil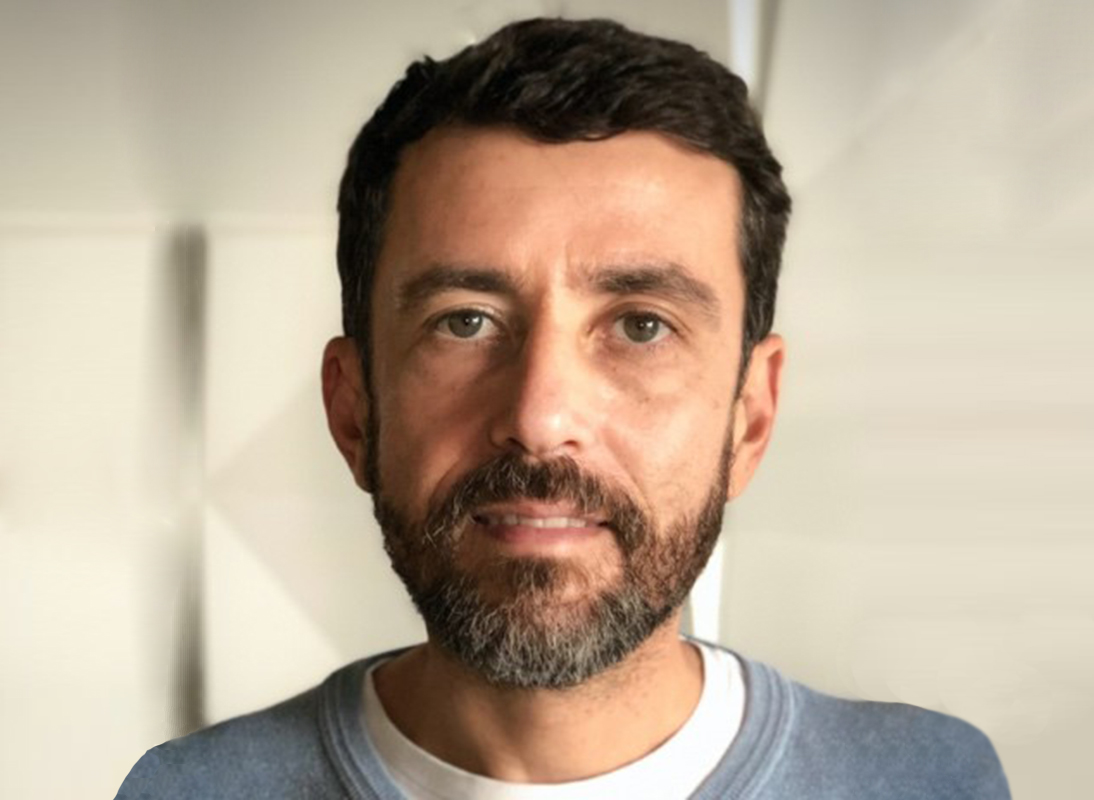 Marcelo Lobo Heldwein, Dr. sc. ETH
Associate Professor at the Federal University of Santa Catarina, Brazil
Tags
Reliability
Tools for design and test
Power electronics for power grids