The advantages of silicon carbide semiconductor switches are now widely known, but under which conditions should these be chosen over classical silicon semiconductors? When do the savings in the system outweigh the higher semiconductor price? Which application-specific characteristics of silicon carbide have to be considered and which safeguards for failure cases?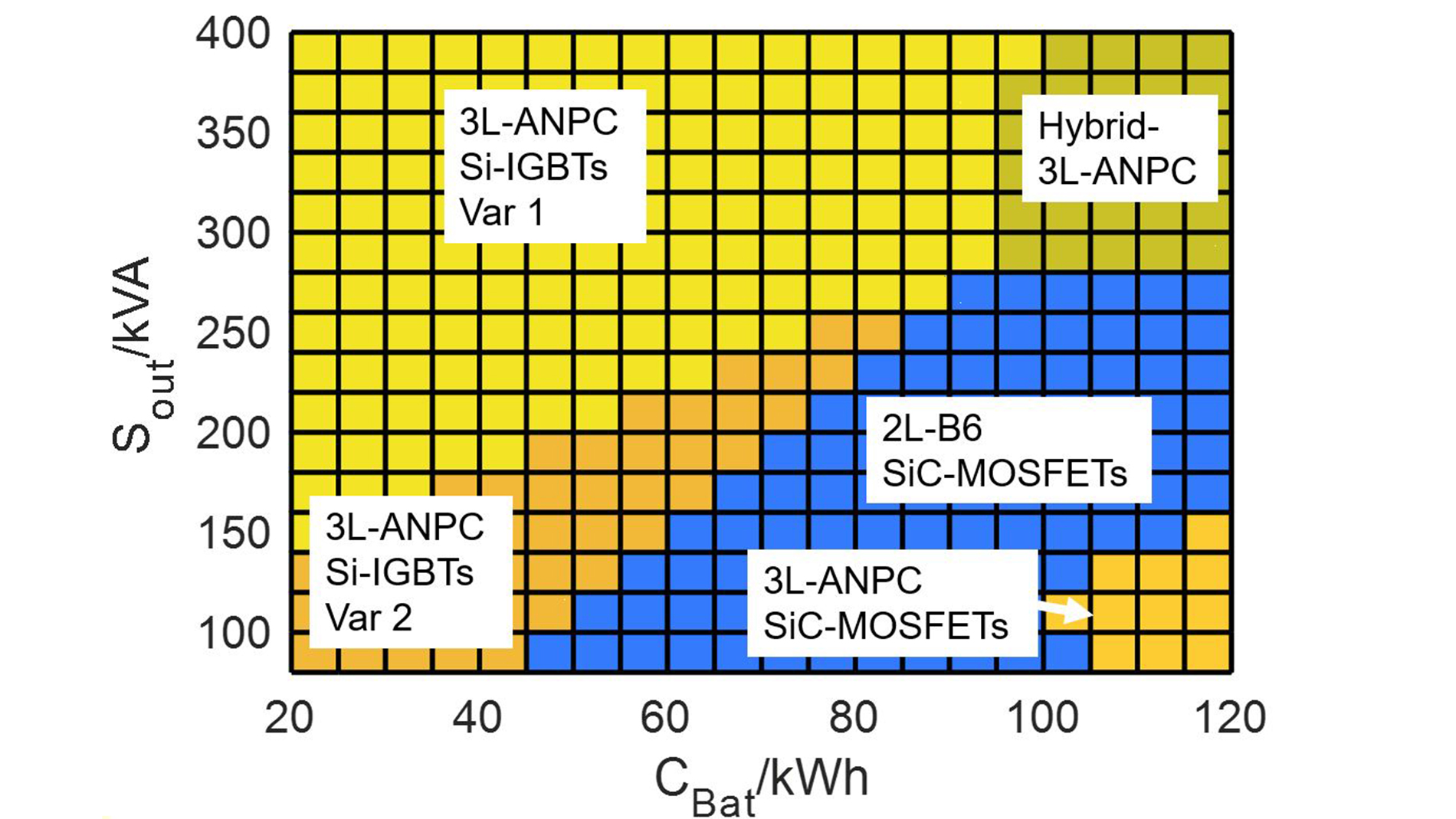 The Chair of Mechatronics at the University of Bayreuth is looking into these questions for a wide range of possible applications, from electrification in automobiles (650 V to 1.2 kV) to railroad traction (1.7 to 3.3 kV) and high-voltage direct current transmission (3.3 to 6.5 kV), and thus from a few kW to the MW range.
The methods employed by Professor Mark Bakran's research group range from analytical calculation and circuit simulation to semiconductor characterization and the construction of prototypes that are analyzed under load conditions.
Cost and range are the crucial factors for electromobility applications. Silicon carbide converters, due to their higher efficiency, especially in the partial load range, enable a longer range with the same battery capacity compared to silicon technology. The additional price of silicon carbide compared to classic silicon semiconductors can thus be offset against the battery storage costs. When it comes to increasing the voltage level to 800 V for faster charging of electric vehicles, the system analysis considers not only classic 2-level circuits but also multi-level circuits such as the ANPC, because here silicon carbide also has to compete with silicon in multi-level technology, which in turn can be optimized in mixed assemblies. This allows you to identify which circuits are strongest under which conditions when combined with different semiconductor types for the different driving profiles. A fair comparison, taking into account the area ratios and electrical, thermal and load cycling characteristics, is crucial to produce a valid result.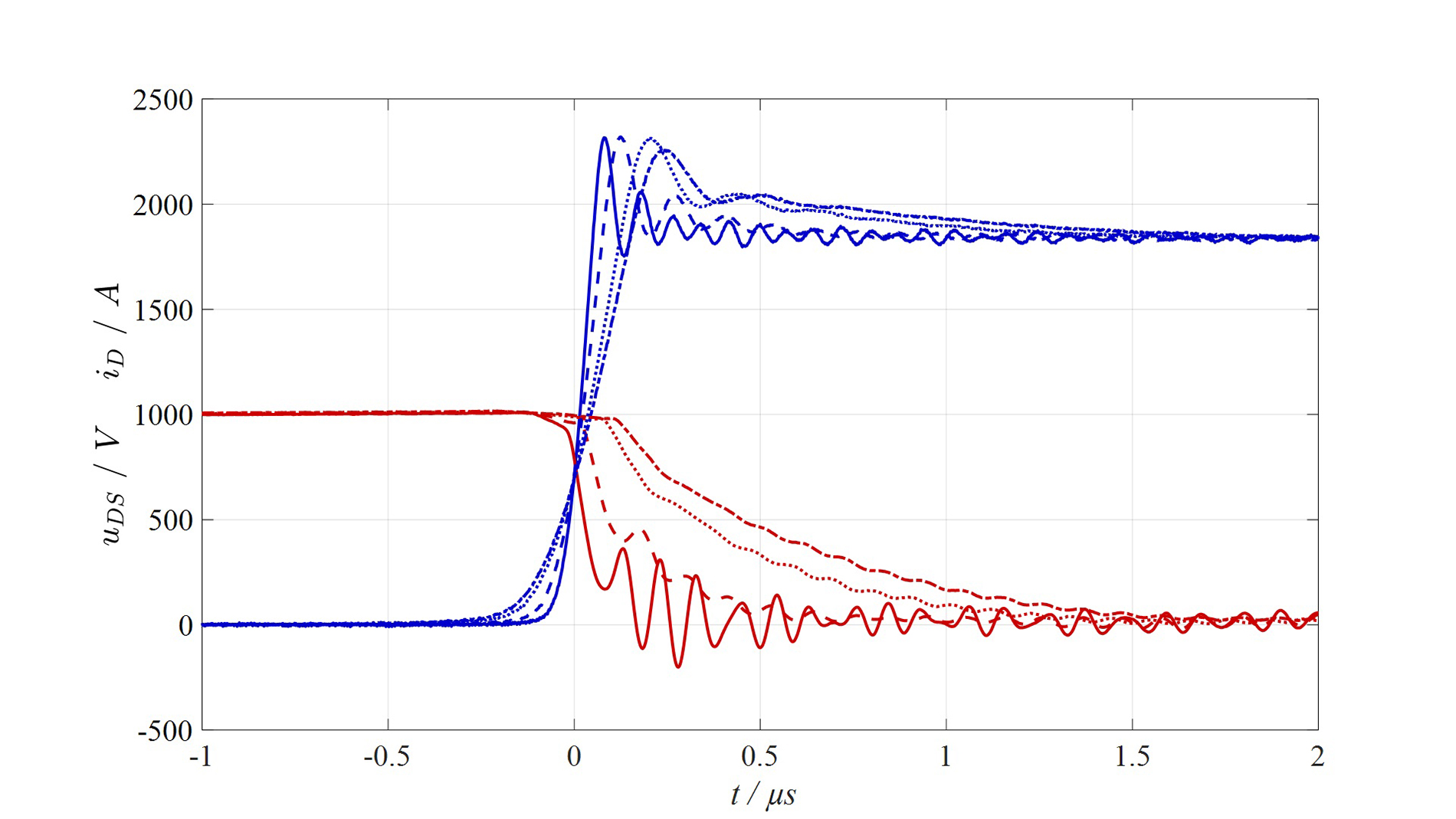 In railroad propulsion technology, the successful use of silicon carbide semiconductors is particularly dependent on the lifetime design, but also on safeguards to control the very high energy in case of failure. Therefore, in addition to loss considerations, protective concepts are also being developed for the fast and reliable detection of short-circuit faults or for temperature monitoring during inverter operation.
The advantage of the lower switching losses of silicon carbide is less important in high-voltage DC converters such as the Modular Multi-Level Converter, since the switching frequency is relatively low due to the series connection of submodules. Here, silicon carbide offers the advantages of better forward characteristics, especially in the partial load range, but also better adaptability to the highly asymmetrical load in the modular cell converter. The backward characteristics and switching robustness offer particular opportunities here.
The Chair of Mechatronics has brought together the knowledge about silicon carbide in all relevant voltage classes, resulting from many research projects with industrial partners, to determine the optimum scenario for the transition from silicon to silicon carbide semiconductors for the different applications. It also provides solutions to the challenges of fast switching.
"It is always worth looking at an issue from every possible angle, as you will always discover something new. In this respect, SiC is a great field of activity with a lot of potential."
Author
Mark-M. Bakran, Professor Uni Bayreuth
Tags
Electrical drives
Traction
High power converters
Power semiconductor devices
Power electronic converters
E-Mobility