PCIM Europe – Excelling in Power Electronics
As the leading international exhibition and conference for Power Electronics, Intelligent Motion, Renewable Energy and Energy Management, the PCIM Europe is the international meeting point for the industry. In addition, the PCIM Europe offers further formats to keep the community up-to-date throughout the year.
PCIM Europe Exhibition and Conference
At the international event for power electronics and its applications, representatives from industry and science meet, trends and developments are presented to the public for the first time, and the entire value chain is represented – from components to intelligent systems.
PCIM Europe digital: Content available until 30 June 2023
The PCIM Europe 2023 has been digitally complemented by the event platform of the PCIM Europe digital. Until 30 June 2023, you can watch the on-demand presentations of the conference as well as exhibtition stages, discover exhibitor and product profiles and make valuable contacts.
You want to be part of the power electronics hotspot 2024? Become an exhibitor now!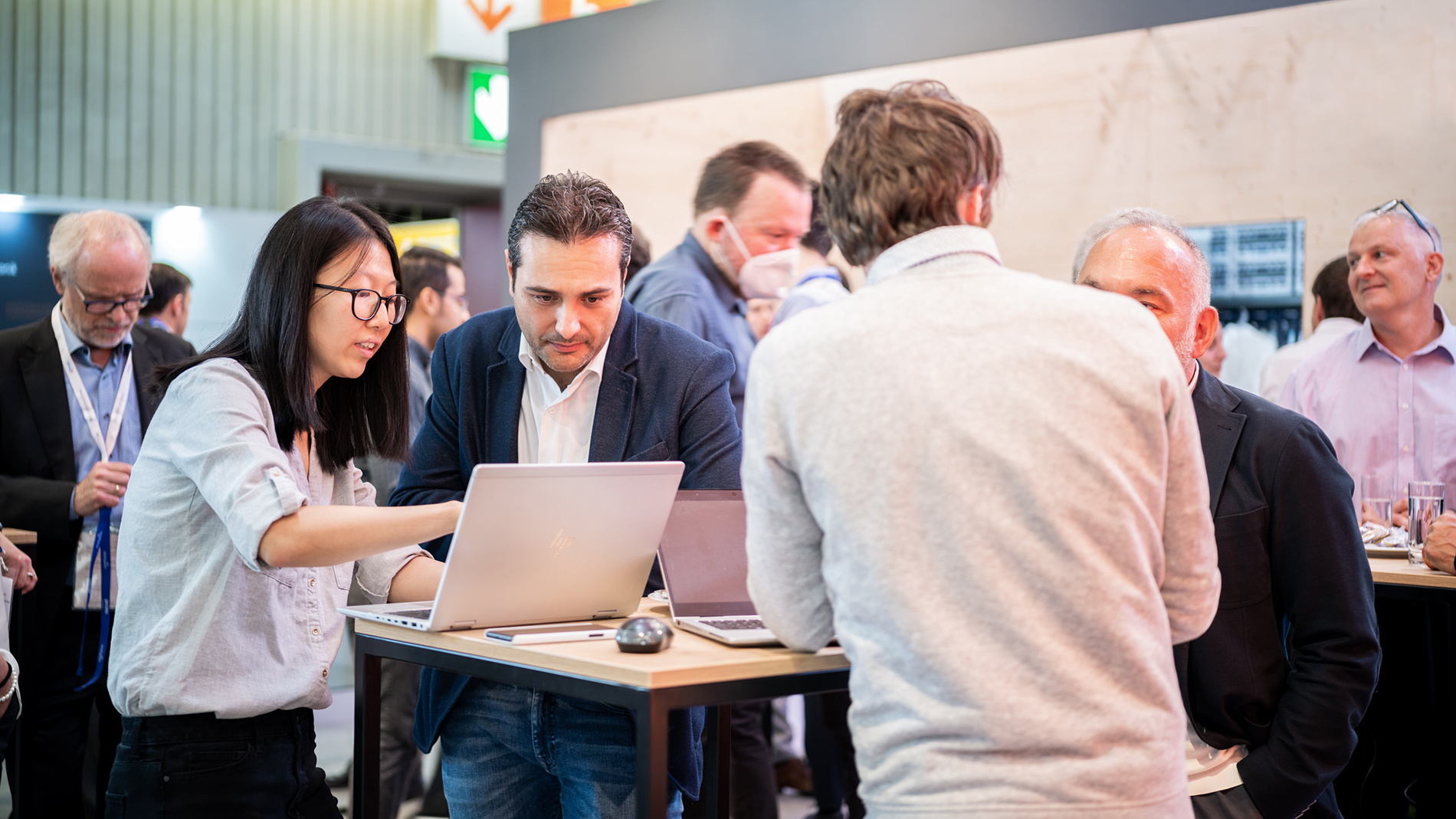 As an exhibitor of the PCIM Europe you can present your product range to the international power electronics industry, exchange ideas with experts and generate important contacts.
To enable you a participation according to your needs, various participation options are available – from only stand space to a full-service stand package.
Learn more
Review of the PCIM Europe 2023
More impressions of the PCIM Europe 2023 can be found here. 
365 days up-to-date - further formats of the PCIM Europe
In addition to the exhibition and conference, the PCIM Europe offers further formats to provide the power electronics community with the latest trends and information from the industry – all year round. So you will always stay up-to-date.
As a company, you also have the opportunity to actively participate in the formats and thus to position yourself in the industry throughout the year.
Your advantages at a glance
A comprehensive market overview featuring more than 500 exhibitors from around 30 countries
Unique opportunities to advance your knowledge at the international PCIM Europe conference
Experience new topics and trends right where they emerge
Engage with industry and research experts in person
"For us, the participation in the PCIM Europe is, and remains an absolute must because this exhibition for power electronics has been a focused event for decades, regionally as well as internationally."
"The PCIM Europe is one of the most important industry meeting places for us. The services offered on the power electronics platform Power & Beyond provide a platform for us to show our expertise and presence all year round."
"The PCIM is an important event for the power electronic sector and the only one that provides us with an overview of the evolution of the technology and products."
"PCIM Europe is a one-stop shop for technical knowledge, market trends, customer attraction and valuable contacts. It was indeed a valuable experience."
"Brilliant event for networking and discovering the latest developments from industry."
"The best event to interact with like-minded people from the power electronics community in a perfect setting."