The PCIM Europe is the world's leading exhibition and conference for power electronics, intelligent motion, renewable energy, and energy management.
This is the place where representatives from the fields of research and industry come together, where trends and developments are presented to the public for the first time, and where the entire value chain is covered – all the way from components to intelligent systems.
Review: PCIM Europe digital days
Impressions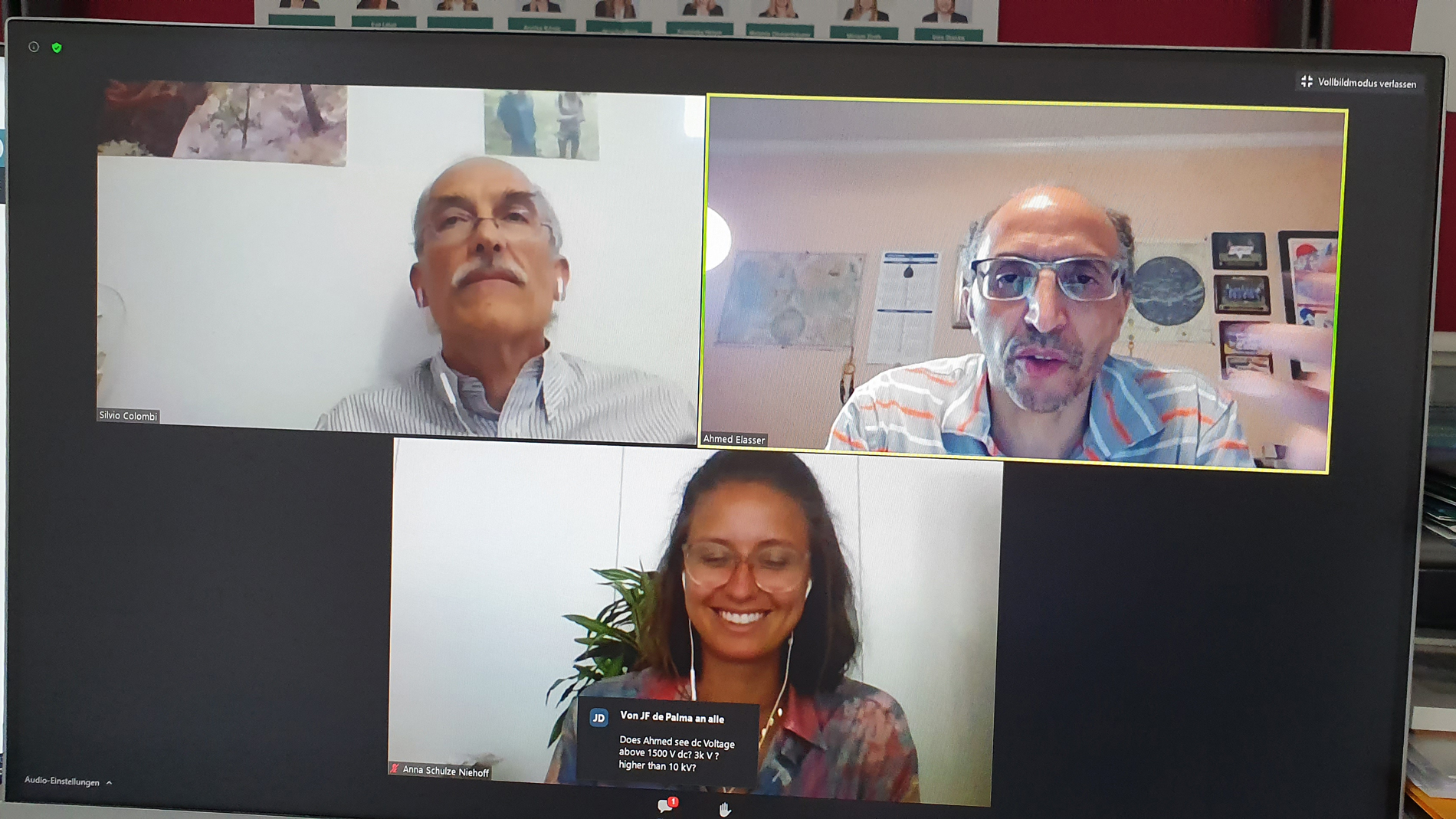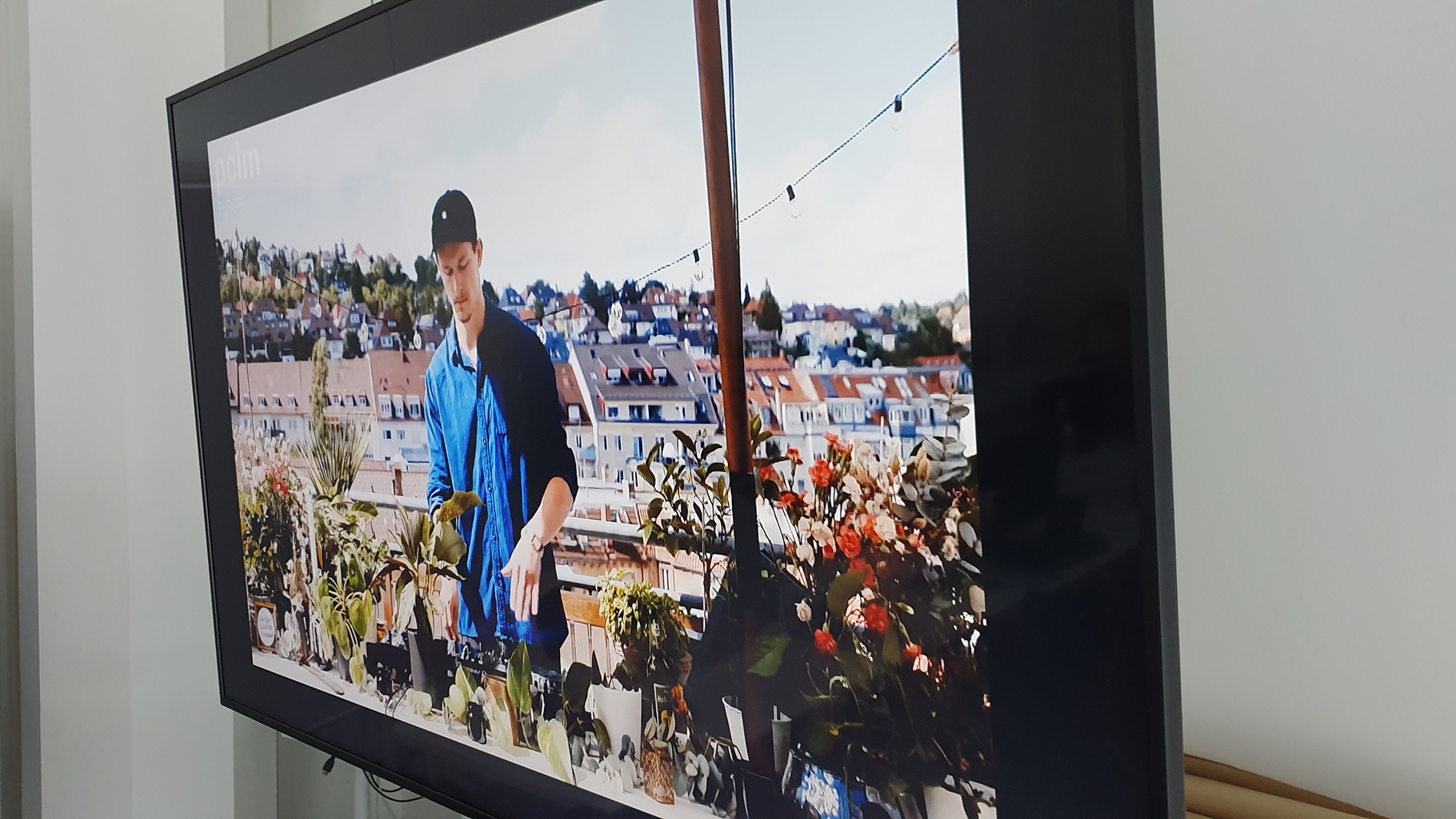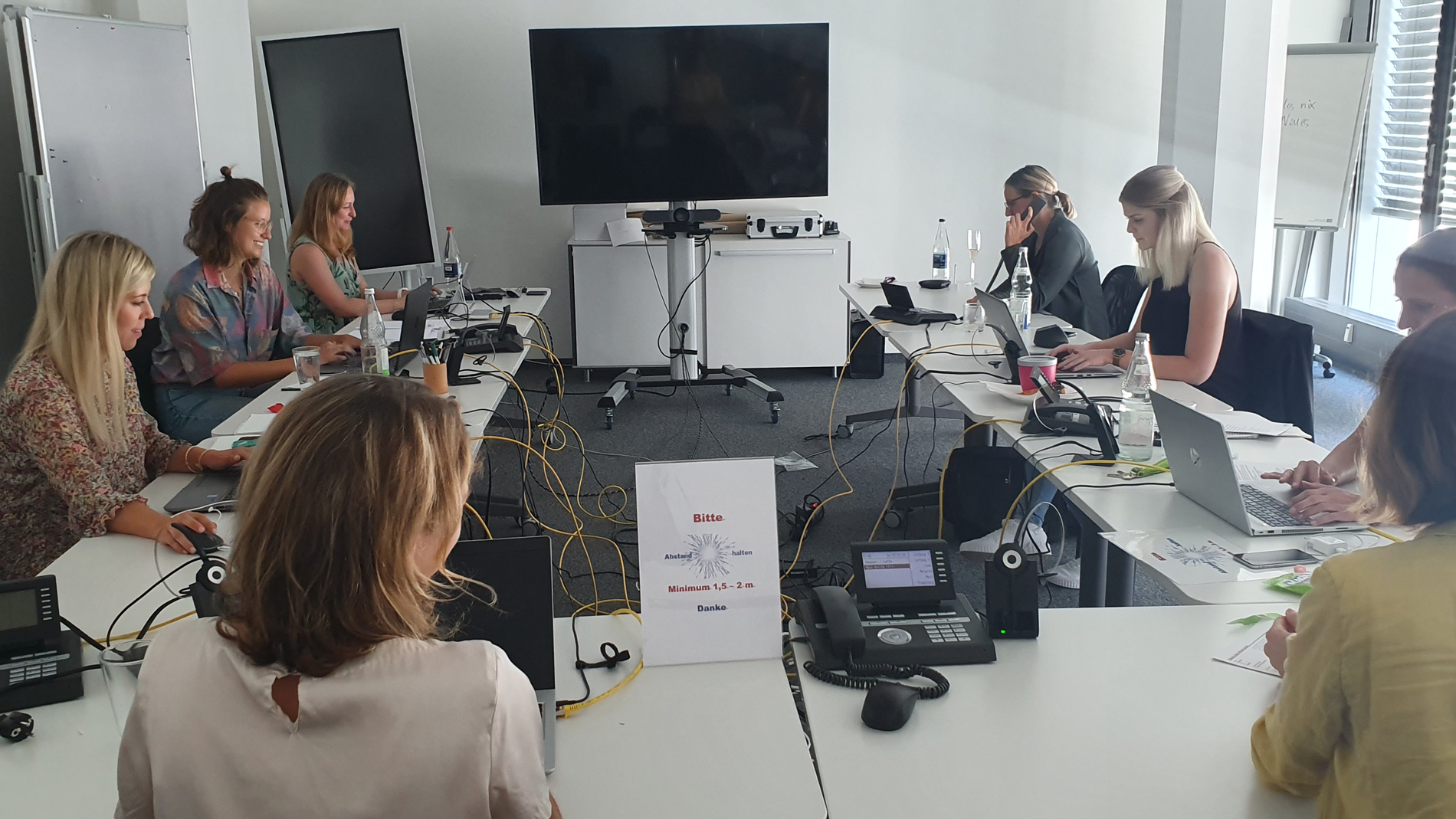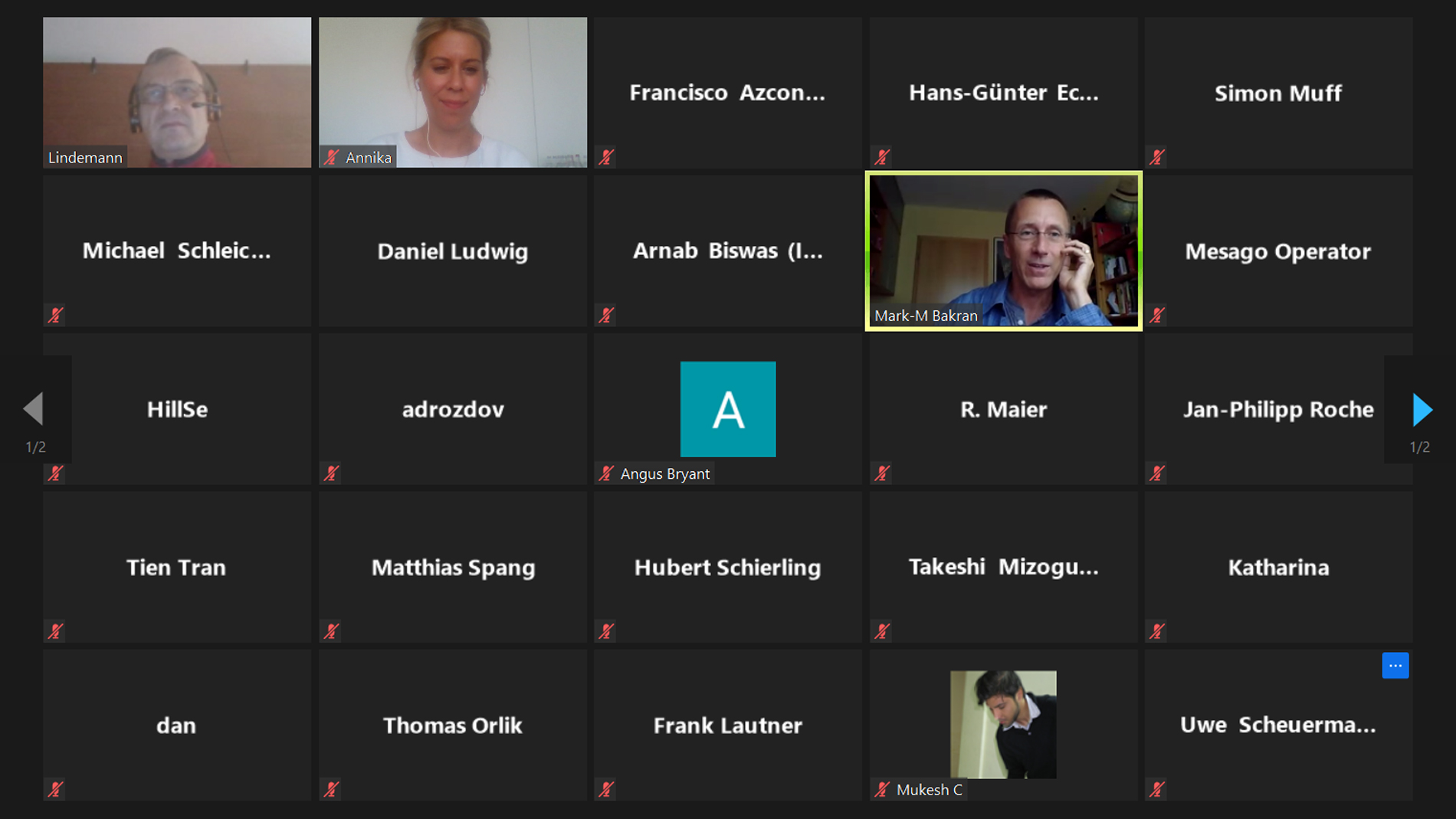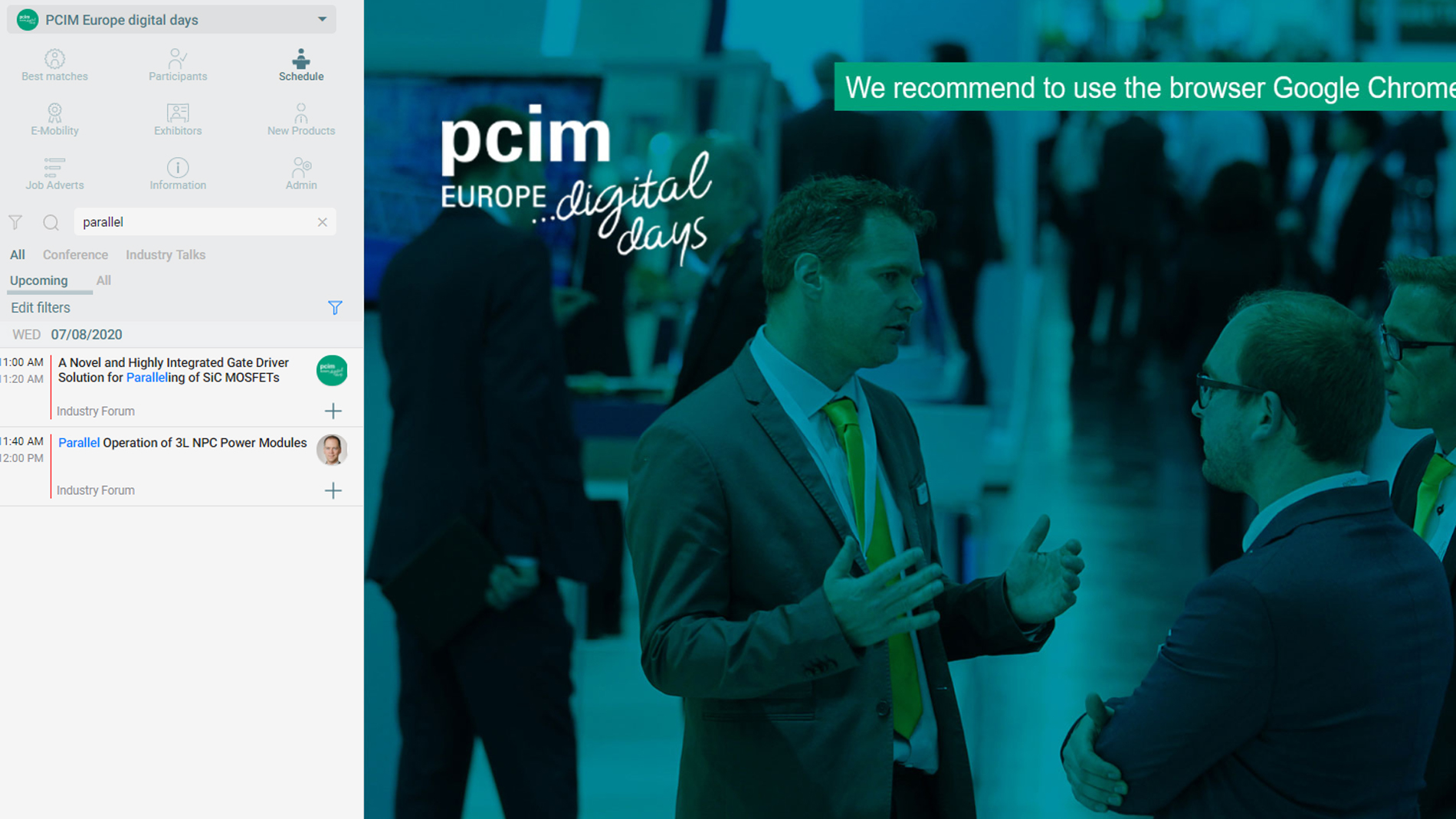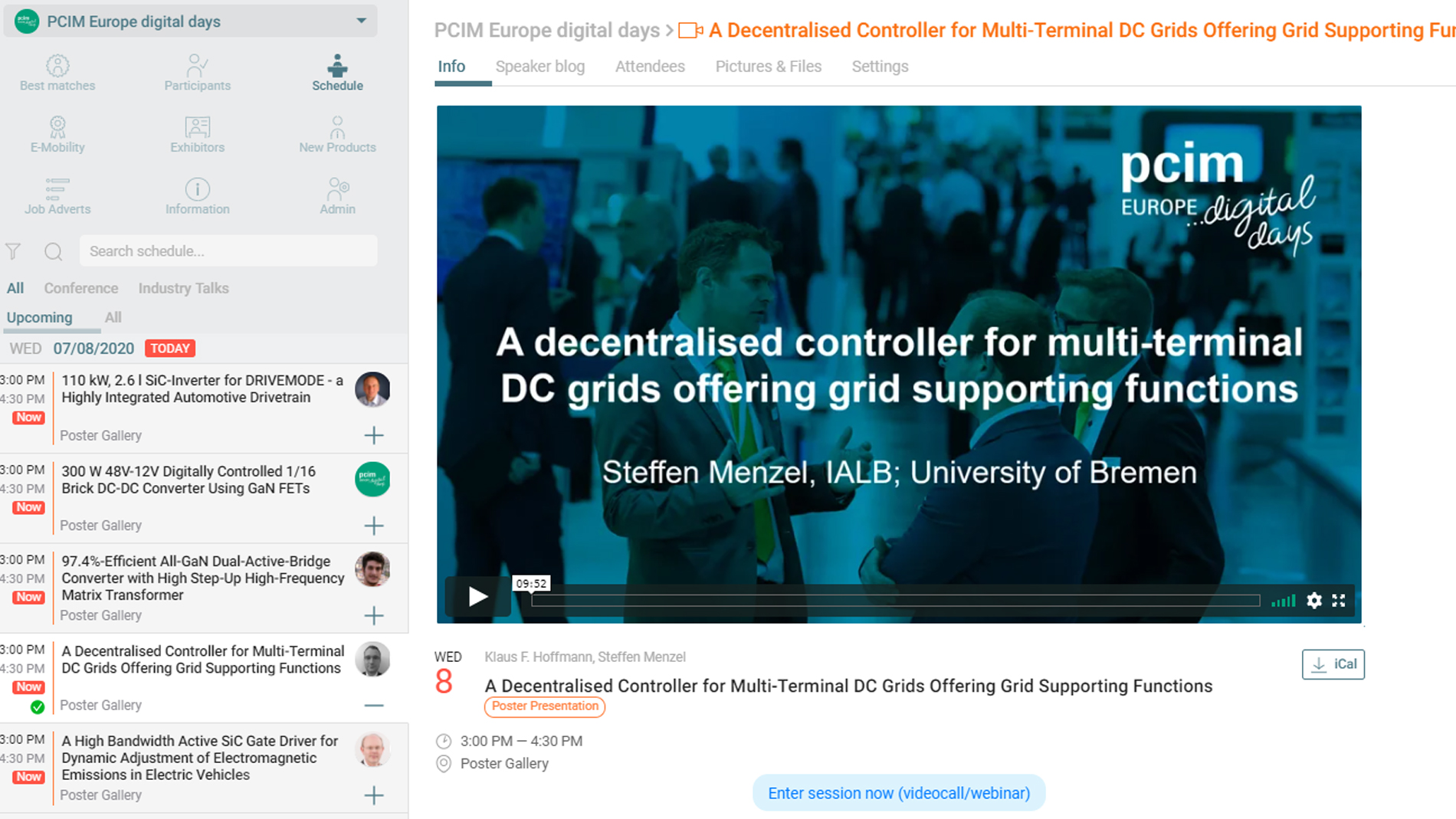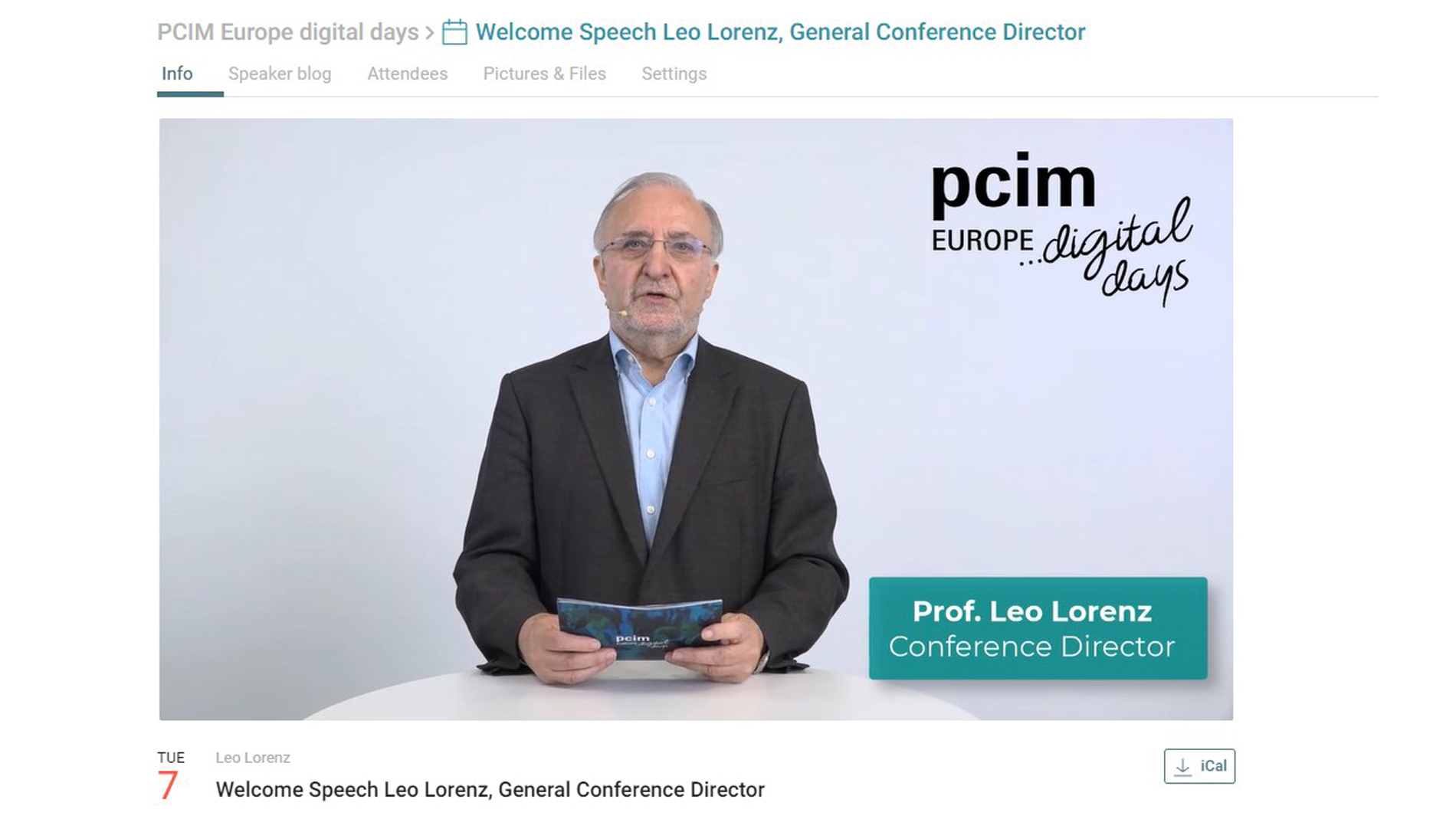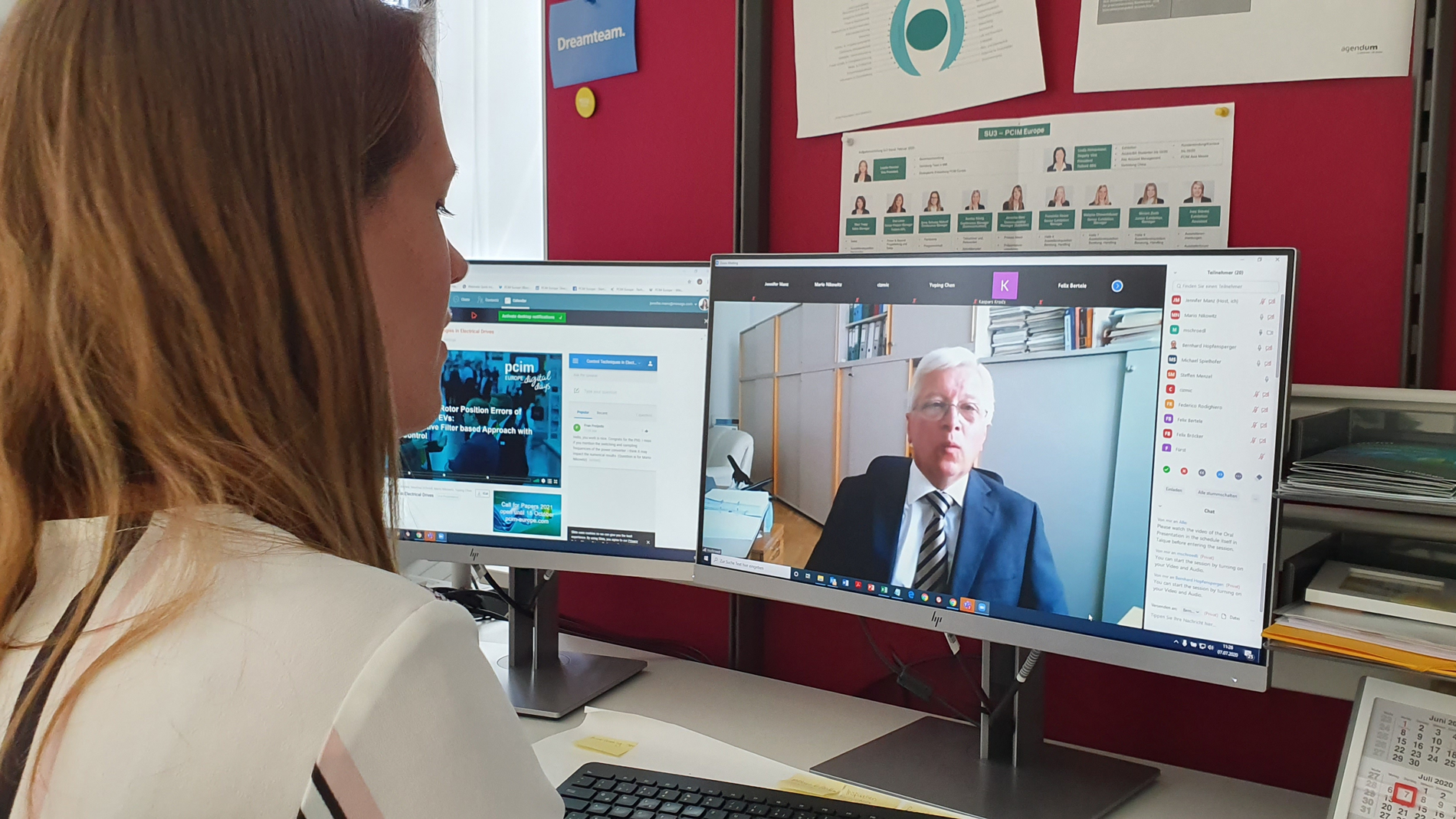 Your advantages at a glance
A comprehensive market overview featuring more than 500 exhibitors from around 30 countries
Unique opportunities to advance your knowledge at the international PCIM Europe conference
Experience new topics and trends right where they emerge
Engage with industry and research experts in person
Networking options via chat or video call
Early Bird Café
Networking including music, Tuesday evening, 5 p.m.