Here you will find useful information for preparing your presentation and organizational information for your participation as an oral speaker at the PCIM Europe Conference 2023.
Important deadlines at a glance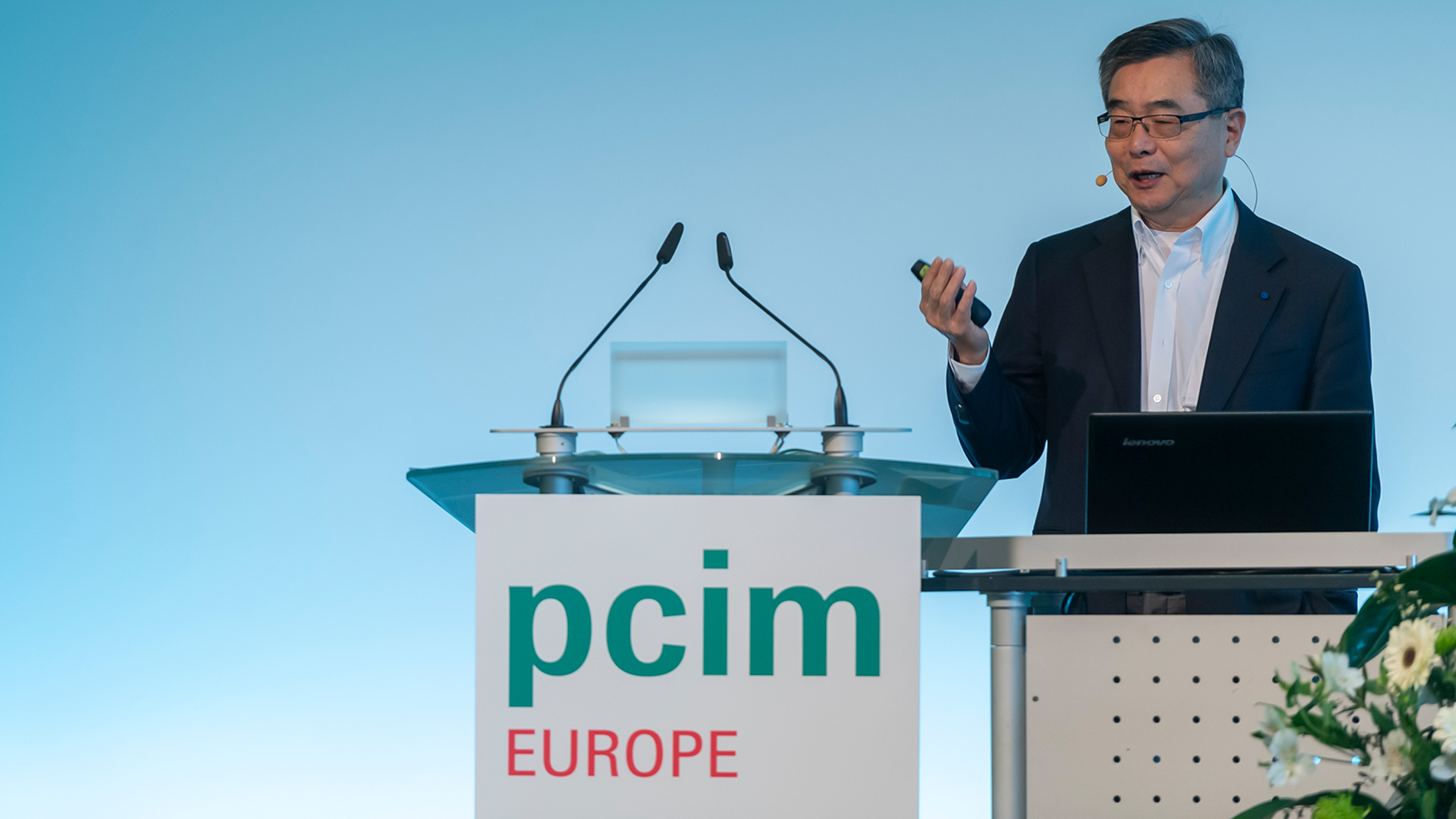 9 February 2023: Speakers registration
1 March 2023: Submission of full paper
12 April 2023: Submission of your video recording
3 May 2023: Pre-submission of your presentation (ppt)
Speakers registration
Speakers must register online for the conference. Please note that the registration is mandatory. After completing your online registration you will receive a confirmation by e-mail. The PDF attached to this e-mail is your entry ticket.
The special conference fee for speakers is 460 Euro + VAT.
The speakers registration includes the following services:
PCIM Europe 2023 conference proceedings (download version)
All papers presented at the PCIM Europe Conference 2023 and published in the PCIM Europe 2023 proceedings will be included in the IET Inspec database, Scopus and IEEExplore
Entrance to the full conference on all three days and the accompanying exhibition
Access to the accompanying digital event platform and the related on-demand media library
Participation in the "Night of Excellence", the exclusive dinner for speakers and advisory board members. The social event takes place on Wednesday, 10 May 2023.
Invitation to the Welcome Party. If the realization is possible, the Welcome Party takes place at the exhibition grounds (NCC Ost) on Tuesday, 9 May 2023 from 17:15 p.m.
Free marketing services
Payment options
Payments can be made via credit card (VISA, Mastercard, American Express), PayPal or Apple Pay.
Co-authors can register for the conference with a special rate here.
Manuscript for the conference proceedings
The proceedings are a summary of all presentations and give a comprehensive overview of the main contents of the conference. It will be sent via download link and marked with an ISBN number.
Deadline
Please upload your manuscript as processable PDF (max. 5 MB) to be included in the conference proceedings by 1 March 2023.
Please note the following:
Your manuscript will be published as it is submitted and will not be edited or rewritten. It will only be published in the proceedings if you have registered as a speaker and presented the contribution during the conference on-site.
With regards to the general outline and graphical style of the proceedings, we ask you to use the template for your manuscript.
About your presentation
A document with tips and hints how to prepare a presentation is available for download: "Tips and hints for oral presentations"
Duration of the presentation: 20 minutes including questions and answers.
Language: The official language during the entire conference is English. Please prepare your slides and presentation in English.
Pre-submission of your presentation (ppt): It is mandatory to upload your ppt file in advance no later than 3 May 2023. You will receive the link for the upload in time. We will then ensure that your presentation is available on the laptop in the conference room before the session starts.
Publication: All presentations will be saved on-site and will be published shortly after the PCIM Europe Conference to all conference attendees and speakers. In case, you would like to make any amendments, please send the updated version to bianca.steinmetz@mesago.com before 17 May 2023 otherwise the original ppt file will be published.
Arrival time: Please arrive at your conference room, at least 5 minutes before your session begins in order to meet your session chairperson. The session chairperson will have already been given a shortened version of your biography and the manuscript and will introduce you to the audience. You are required to be present during the entire session. Additionally, please be prepared to answer some questions from the audience and/or the chair person.
Technical equipment: Each room is equipped with a laptop, projector and microphones. We will ensure that your presentation is available on the laptop in the conference room. A technician will be available in the room of your session to help you. We suggest that you make use of the morning, lunch time or coffee breaks to prepare your presentation.
Speakers room: There will be a speakers room on-site. This room serves as a meeting point for advisory board members and speakers.
No-show policy
If you as a speaker are, for any reason, unable to attend the online conference, we would urge that a co-author or appropriate colleague from your company/university presents the paper. Please note that speaker changes are only possible in exceptional cases and have to be reported immediately in writing to bianca.steinmetz@mesago.com.
If no one is available to present the paper and Mesago Messe Frankfurt GmbH has not been notified beforehand, the speaker will not be accepted for any other future PCIM Conference.
On-site in Nuremberg
The conference program will be available here from January. On Tuesday, 9 May 2023 at 9 a.m., the conference opening including the award ceremony will take place on Stage Brüssel 1.
Beyond the conference program, as a speaker you are authorized to participate at the following social events. We kindly invite you to participate.
Tuesday, 9 May 2023: Welcome Party in NCC Ost at 5:15 p.m.
Wednesday, 10 May 2023: Night of Excellence in the Hotel Le Meridien, Nuremberg at 6:30 p.m.
You will find everything regarding the organization of your arrival and stay in Nuremberg here.
As a speaker, you benefit from a special rate for the booking of a hotel room at the official "PCIM Europe Headquarter Hotel". To book your room at the Arvena Park Hotel, please download the following form and send it to info@arvenapark.de until 13 March 2023 (upon availability).
PCIM Europe digital
The on-site event in Nuremberg will be extended by the digital platform "PCIM Europe digital". On the platform, participants will have access to live streams of the oral presentations in Brüssel 1 and on-demand videos of the conference and stage presentations. Therefore, all speakers are required to provide a video recording of their presentation in addition to the presentation on-site. Please note, that you don't need to record a video if your presentation takes place on Stage Brüssel 1, because your presentation will be streamed live.
You can find a detailed style guide for your video recording here. Please submit your video presentation by 12 April 2023 at the following link.

Contact for oral speakers