For access to the PCIM Europe exhibition you can choose between different ticket categories. All information as well as the prices can be found on this page.
Your ticket options for the PCIM Europe 2023
For your visit to the PCIM Europe, three ticket categories are available.
In addition to admission to the event in Nuremberg, all tickets also include access to the PCIM Europe digital. More information about this year's digital extension can be found here.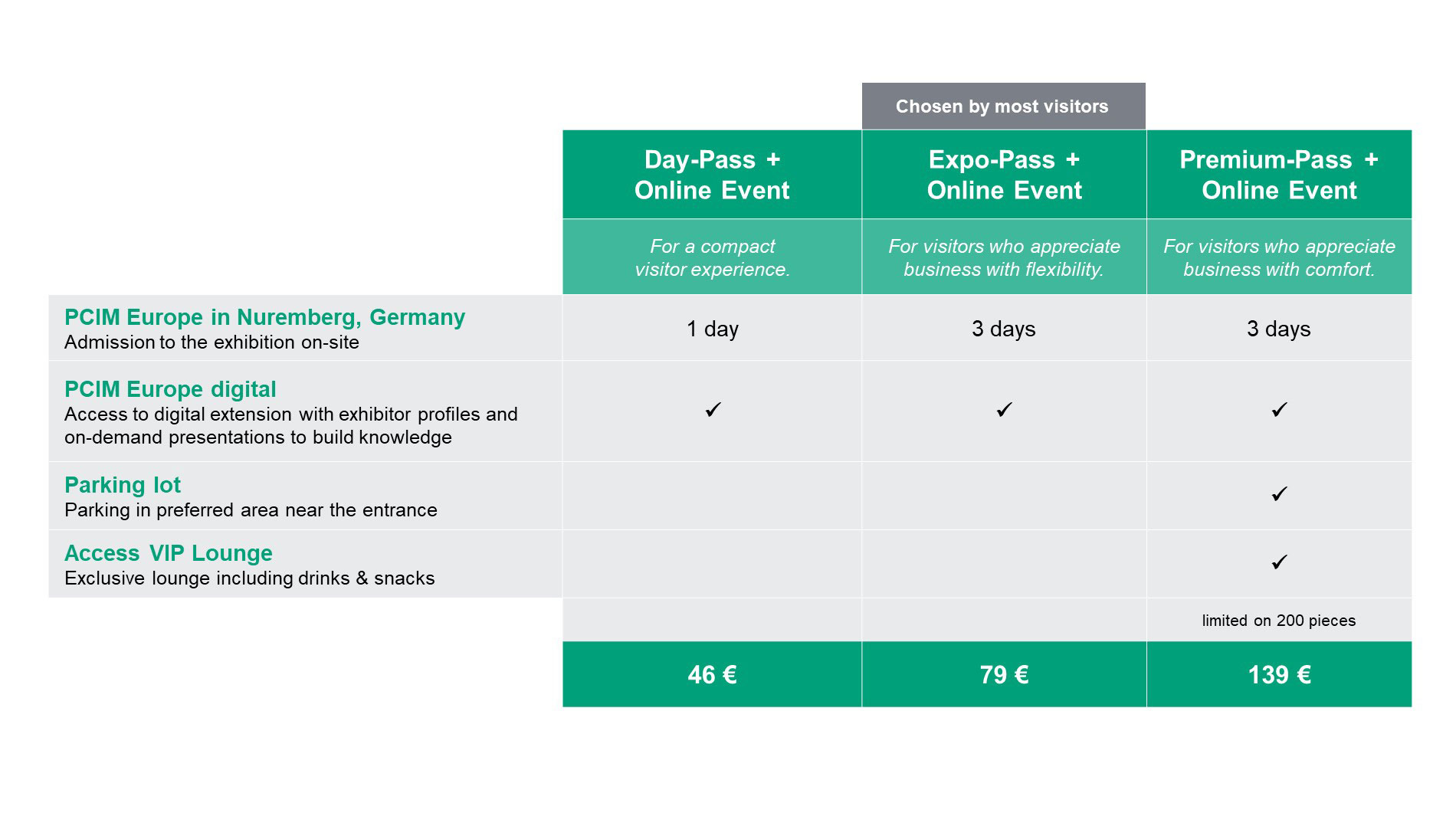 Here you can find a short instruction to the fastest way to your exhibition ticket.
Your access to the parallel events
By purchasing a ticket for the PCIM Europe 2023, you benefit from a special advantage: your PCIM Europe ticket also includes the admission price to the parallel exhibitions SMTconnect and SENSOR+TEST in Nuremberg.
For admission to the SMTconnect, simply show your PCIM Europe ticket at the entrance.
For admission to SENSOR+TEST, a separate ticket must be generated. You can find your personal voucher code as well as further information on the ticket process in your order confirmation of the PCIM Europe ticket.